Dream 102.9 plays Worldbeat, Reggae, Latin, Dub, Chill & more……
Download the free radio.net app & listen to us on your apple or android phone !! Find both versions HERE.
---
Dream 102.9 FM Featured Artist
Every month Dream FM takes a closer look at some of the artists or bands in our playlist.
This week's featured artist is the Colombian-based supergroup Ondatropica!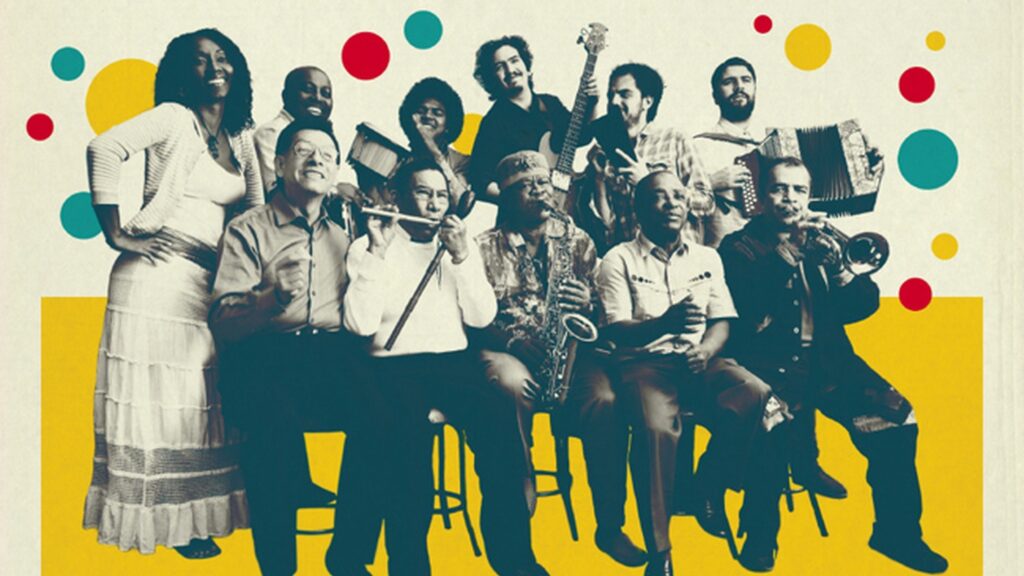 Ondatropica is a hard-to-describe supergroup with an ever-evolving musical line up of talent. Founded by two remarkable individuals, Will Holland (aka Quantic) and Mario Galeano, this powerhouse of sound encompasses hip hop, punk, electronica, jazz, salsa, afrobeat, cumbia, and just about everything in between. "Onda" means soundwave. Ondatropica is, therefore, a Colombian jam session that smoothly incorporates influences from all around the world.
The first collaboration led by Holland and Galeano under the name Ondatropica came about in 2012 and was recorded at Discos Fuentes studios in Medellin. The duo initially set out to "explore and expand the tropical sound of Colombia in its rawest form, and to marry it with the cool sound of London." By the release of this first studio album, the group had accomplished so much more.
Their 2012 self-titled album is the collaboration of more than 40 world-renowned artists pulled from all corners of the planet. Notable names include Nidia Gongora (vocal), Wilson Viveros (percussion), Michi Sarmiento (saxophone), Eblis Alvarez (guitar), Ana Tijoux (vocals), Jorge Gaviria (trumpet), and Alfredito Linares (piano).
Every track is a surprising musical journey that beautifully blends world-beats without missing a single one. Holland and Galeano produced an album encompassing just about every sound, culture, and voice — that managed to come out deliciously cohesive.
The following year, a ten-piece ensemble from some of the original 40 musical contributors toured across the Americas and Europe. The years that followed included several EPs, but eventually, Holland, Galeano, and the rest of the artists broke to work on their individual projects.
In 2015 Holland and Galeano reunited in Colombia for another round, working from Bogota and the Colombian island of Providencia. In 2015 Ondatropica released another fantastically eclectic album, this time focused intentionally on Afro Caribbean sounds and culture. 
While Ondatropica came across like a beautiful, if accidental musical collaboration, Baile Bucanero sounds much more purposeful and thoughtful. In one glowing review, Culture Trip explained, "Baile Bucanero is perhaps an even more cohesive record than their first, and further confirms the incredible depth of musical talent and innovation present in Colombia."
In 2020, Ondatropica released an EP entitled Noche de Amor featuring Juancho Vargas on piano. Beyond this small offering, is there more Ondatropica in the future? Supergroups are challenging enough, but the global pandemic has made international supergroups even more difficult to pull off. Until international travel returns, and future Ondatropica plans are likely on hold.
Recently Featured Artists
Dub FX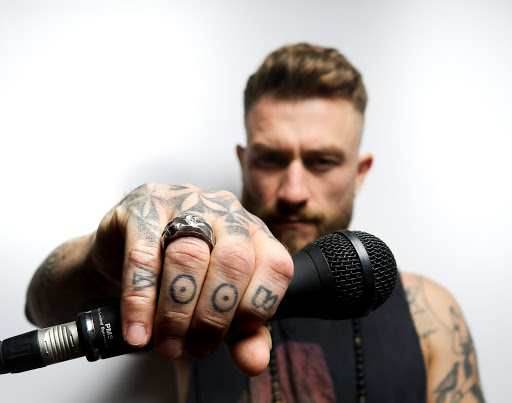 Using only a looper, effects pedals, and the sound of his voice, Benjamin Stanford, aka Dub FX, has racked up nearly 65 million views and over 300,000 subscribers on Youtube. A street performer turned internationally renowned performer Dub FX has become a staple headliner at global music festivals.
The magic that is DUB FX comes almost entirely from his live performances. With little more than a microphone and a few basic effects, he spins reggae, drum and bass, and hip hop into a spectacular crowd-moving set. If anyone can get a crowd amped up, it's Dub FX.
His solo mission under Dub FX wasn't the first foray into music for Stanford. In the early 2000's he started performing with Twitch (later Never or Now), an alternative rock and rapcore band based in his home Melbourne, Australia. Shortly after their first album, he set off for Italy and a solo career based on street performances. But street performance fails to accurately capture the nature of his music. Even in the early days of his performances, they were more reminiscent of electronic music-festivals and clubs than cobblestones and sidewalks.
Since 2004, and the launch of his solo journey, he has released seven albums — all of which were released independently. From the start, Dub FX is a one man show, from the music itself to the production to the albums to the marketing. Although Dub FX is famous for his collaborations with artists from around the world, he maintains complete control of his music from start to finish.
The first Dub FX studio album came out in 2009, called Everythinks a Ripple. Melting his talents as a beatboxer with reggae, dub, and drum and bass influences, this was his first production beyond the street.
As a part of this musical journey, Stanford founded Convoyunltd, a music label, but also an independent artist collective. This label releases collaborative pieces between DubFX and others, as well as albums for select artists produced by Dub FX. He is also a part of several other musical acts, including Kila Mega Giga Tera.
Dub FX spent the greater part of the last decade traveling the world, performing on the streets, and headlining festivals. He now lives in Australia with his wife and two children.
Rokia Traore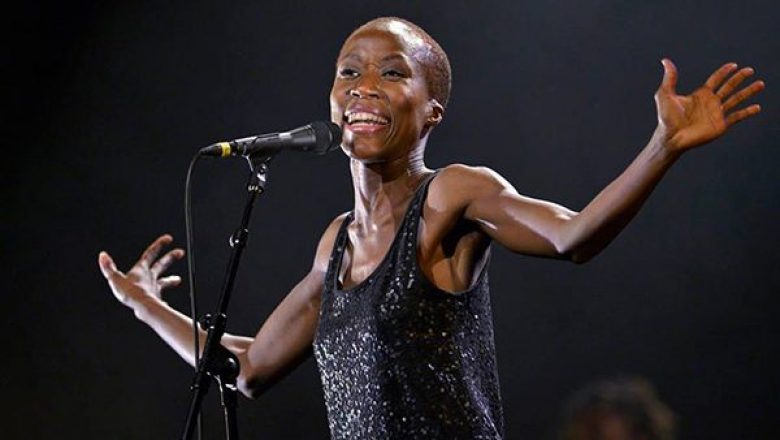 Rokia Traore is a Malian-born singer, songwriter, musician, and, most importantly — activist. As singer-songwriter, she plays guitar, ngoni and balafon. Traore has released six albums in a little over two decades, starting with her debut Mouneïssa (1998). Soon after, she released Wanita (2000), followed by Bowmboï (2003), which won the BBC Radio 3 Awards for World Music Critics Award.
Since 2003, her critical acclaim has continued to grow. In 2008, her fourth album, Tchamantché, won Victoires de la Musique World Music Album of the Year, and Traore herself received the Best Artist in the Songlines Music Awards in 2009. In the last decade, Traore released Beautiful Africa (2013). At the time, an album review noted it contained some of her most intense moments ever, without losing any "nuance, colour and detail."
Her latest release, in 2016, Né So, which means "Home" in Bambara, thoughtfully explores this theme. An interesting perspective from Traore, who has long navigated her Malian roots, but from a distance. Much of her childhood and most formative years were spent in Europe, alongside her diplomat father.
As a Malian living mostly outside of Mali, her upbringing has contributed to the remarkable approach to the musical traditions of her home. As she explains, she did not have access to the traditions she so craved because of her noble birth and childhood.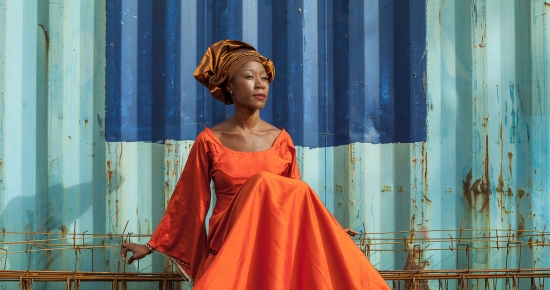 Traore says, "To exist as an artist, I had to take a great creative detour to gain a few years of experience in the practice of a musical style that I invented for myself, taking advantage of any breach or small window of tolerance that celebrated modernity within Mali's highly traditionalist society. For years my goal was and still is, to expand the scope of freedom for my artistic work."
Today she is deeply entrenched in her Malian musical culture that she spent so long an outsider from. But she does so with her own twist, incorporating surprise aspects like vocal harmonies into the Malian tradition. She seamlessly melds several influences at once, bluesy vibes, rock, acoustics, and of course, classical approaches in Bambara, like those of the Mandingo epics.
Beyond her musical career, Traore has long been an outspoken advocate for women's rights and the plight of African migrants. In 2015, the UNHCR appointed Rokia Traoré the Regional Goodwill Ambassador for West and Central Africa. During her appointment, she visited Malian refugee camps in Burkina Faso.
She also participated in the Aware Migrants campaign, with the release of her single "Be Aware Brother, Be Aware Sister." Most recently, in 2018, she was named as Artist in Residence at New York University at the Institute of Africa American Affairs Center for Black Visual Culture.
Although Traore has gone through several years of personal strife, she has not yet given up on her music. In 2020, following a hunger strike and release from prison in France, she returned to Mali. With the continued support of the Malian justice system and her international musician community, she will continue to use music to speak truth.
---
Kolinga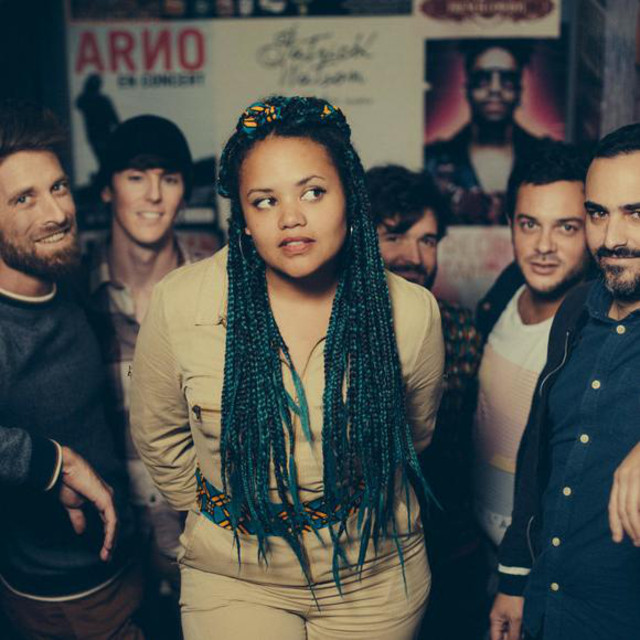 The musical talents behind Kolinga are both intense and passionate. Kolinga, meaning "to love" in Lingala, has racked up more than 150 live performances worldwide since its inception in 2017. In the four short years of the duo's existence, they have earned a cult following for their unique, progressive Afro-funk rhythmic sound.
The original duo included Congolese singer Rebecca M'Bougou and jazz-guitarist Arnaud Estor. The group has recently been pushing through a transition from a dynamic duo into a more musically diverse collection of personalities. That means ditching the looper and bringing on more musical talent under their umbrella.
With the move towards more instrumental diversity, Kolinga now works with Jérôme Martineau-Ricotti on drums, Nico Martin on bass, Jérémie Poirier-Quinot on the keyboard, back up vocals and flute, and let's not forget, Vianney Desplante on the euphonium, flugabone and backup vocals.
M'Bougou's poignant lyrics, often layered with social and political commentary, are supported by smooth, playful Afro-jazz beats. In the words of the Festival Chantes D'Elle, "The duo oscillates between dancing grooves and bewitching trances, between Africa and the Americas." M'Bougou seamlessly moves between English, French and Lingala, one of many native Bantu languages spoken in Congo.
Following the success of their debut album, Earthquake, Kolinga has gone on to release Kongo, a single in 2018. In 2019, they released a second deluxe edition of Earthquake. In 2020 they have once again delivered a taste of new music, released just in time for International Women's Rights Day, on March 8th, 2020.
"Nguya Na Ngai," sung in Lingala, expresses the paradox of women around the world. Kolinga released a striking visual component alongside "Nguya Na Ngai," directed by M'Bougou and choreographed by Raphaëlle Renucci. Each dancer within the piece meshes urban and African dance to tell a compelling personal story about the oppression of women. The video for "Nguya Na Ngai" has earned the group praise well beyond their usual Arfo-Jazz world.
The song highlights women's ability to give life, but the realities of their place in the social, economic, and political class structures. As M'Bougou and Estor explained, this song is "more than urgent incitation to respect women's strength in a profound manner." The lyrics are a powerful letter confronting the status quo suffered by women around the world (translation thanks to Just-i-love):
I carry the world and sow its fruits / Je porte le monde et sème ses fruits,
I am your mother, I am your sister, I am your dearest friend / Je suis ta mère, ta soeur, ton amie,
I love you and sometimes I receive nothing in return / Je t'aime et parfois je n'ai rien en retour,
You, man, to whom I gave life / Toi, l'homme a qui j'ai donné la vie,
What is mine is less worthy in your eyes / La mienne est si peu chère à tes yeux
Kolinga has yet to discuss whether or not "Nguya Na Ngai" is a taste of a follow-up album. At the very least, it has left the growing community of Kolinga's fans hungry for more.

---

---
To see previous featured artists click HERE or select "Featured Artist Archive" from the main menu.
Contact us HERE. Go to the schedule HERE. See who we are HERE
---

---
Page copyright 2019-2020 dreamfm.org