Dream 102.9 plays Worldbeat, Reggae, Latin, Dub, Chill & more……
Download the free radio.net app & listen to us on your apple or android phone !! Find both versions HERE.
---
Dream 102.9 FM Featured Artist
Every month Dream FM takes a closer look at some of the artists or bands in our playlist.
This month we are taking a look at another reggae legend, Ras Muhamad from Indonesia.
RAS MUHAMAD
When most people think of Indonesia, Reggae isn't the first musical style to come to mind. But Ras Muhamad, the self-proclaimed Reggae Ambassador of Indonesia, has been passionately working to change that opinion since his first album, released in 2005.
Ras Muhamad was born in Indonesia in 1982 but spent his most formative years in New York. During the decade spent state-side, he was naturally introduced to the musical diversity presented within the Big Apple. Eventually, his musical explorations led him towards Reggae and Rastafari cultural traditions.
His debut album, Declaration of Truths (2005), may have been released in New York, but it earned him significant attention back in Indonesia. It was different, and it spoke to his generation. By the time he released his second album Reggae Ambassador in 2007, he was well on his way towards Indonesian and international reggae renown.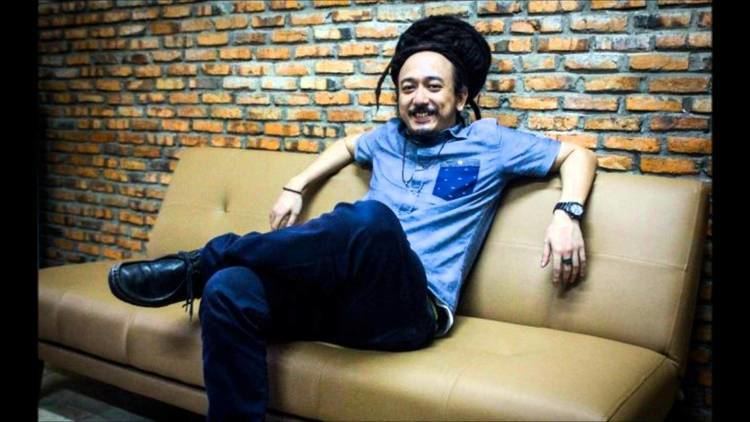 Ras Muhamad's style is very clearly rooted in Reggae, but other influences become apparent throughout his seven albums, including ska, punk, hip hop, dancehall, and traditional Indonesian rhythms. With his ability to seamlessly flow between English, Jamaican Patois, and Bahasa, his tri-lingual lyricism has earned him a massive fan-following worldwide.
Throughout his career, Ras Muhamad has resisted falling into stereotypes and musical conventions. In part, he pushes musical boundaries through collaborations with surprising artists and genres. His most notable collaborations include working with big Indonesian pop stars like Glenn Fredly, Tompi, and Element. He also teamed up with Superglad, an Indonesian Punk band, and worked with Indra Lesmana, a jazz musician.
In an interview for Wow Shack, Ras Muhamad described his spiritual approach to music: 
As a Reggae artist, the message has to be there, especially about positivity. Especially about raising awareness, not just raising the consciousness of ourselves, but the place and the environment we are living in. We are living on planet Earth and we need to take care of it. Reggae music carries that vibration of the earth.
Ras Muhamad, Indonesia's world-famous Reggae artist, is expanding the world of Reggae and serving to put his home country on the world music map. As he told Irie magazine, "This life-long journey that I hope to carry was not chosen by me. In my heart, Reggae chose me."
Recently Featured Artists
SISTER CAROL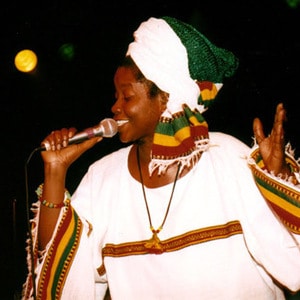 Sister Carol is a powerful female voice in reggae. Born Carol Theresa East, she has performed under many names, including Black Cinderella and Mother Culture. Yet its Sister Carol that has stuck.
Sister Carol was born in Jamaica in 1959 but lived in Brooklyn, New York, with her family by 14. Her introduction to the music industry was at least partially facilitated by her father, a sound engineer for Jamaica's world-renowned Studio One. But it wasn't until a chance meeting with Jamaican DJ Brigadier Jerry that Sister Carol evolved from a singjay to a deekay.
Although more than capable of strong vocals, she began experimenting with dancehall-style DJ chatting thanks to the mentorship from Jerry. In this space, Sister Carol launched into her reggae career and changed the face of the industry.
Liberation for Africa, her first album, came out in 1983 on limited release. In combination with wins at several competitions, both in New York and Jamaica, she was invited to tour with The Meditations.
Only a year later, in 1984, she released her second album, Black Cinderella, which hit all the right notes and put her on the map for the reggae community.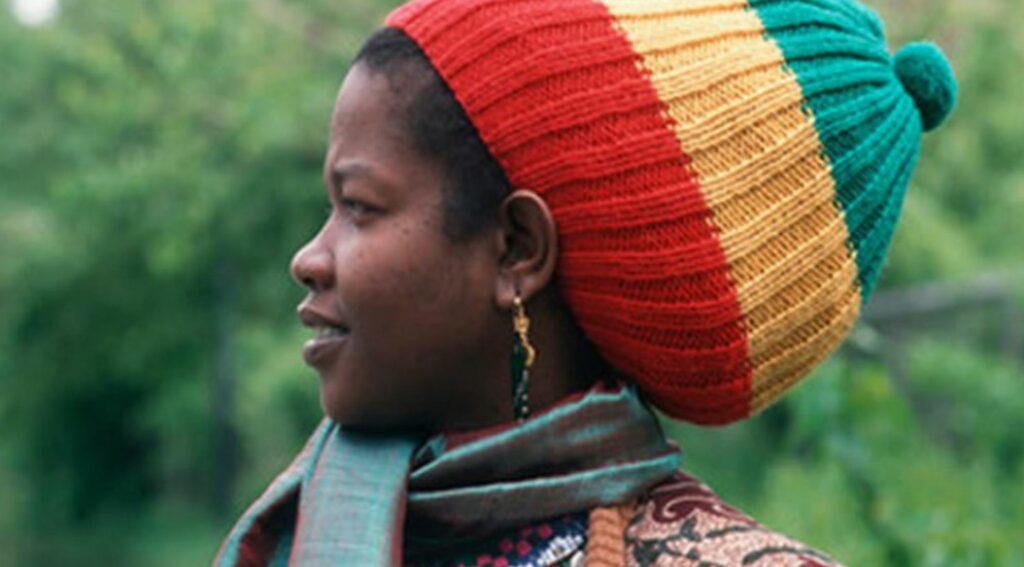 Throughout a total of 12 albums, spanning more than three decades, her work has remained empowering, feminist-leaning, yet firmly tied to the core Rastafarian beliefs. With politically powerful messages baked into every album, her sound is remarkably upbeat, melodic, and as her album 1996 underlines— Lyrically Potent.
She has explored dancehall, dub, and roots riddims throughout her career but has always stayed true to the classic Jamaican reggae traditions. Unlike modern iterations of reggae, Sister Carol has kept "the drum machines at bay, and the down-home righteous Rasta talk […] straight and true," according to Dan Maryon.
She remains one of the few women to truly "make it" as a DJ in the reggae world. As one critic noted, "In a genre so often awash in a tidal wave of testosterone, it's always refreshing to hear from a woman, and no female reggae artist has more to say or the ability to say it more convincingly than Sister Carol. "
---
MAFIKIZOLO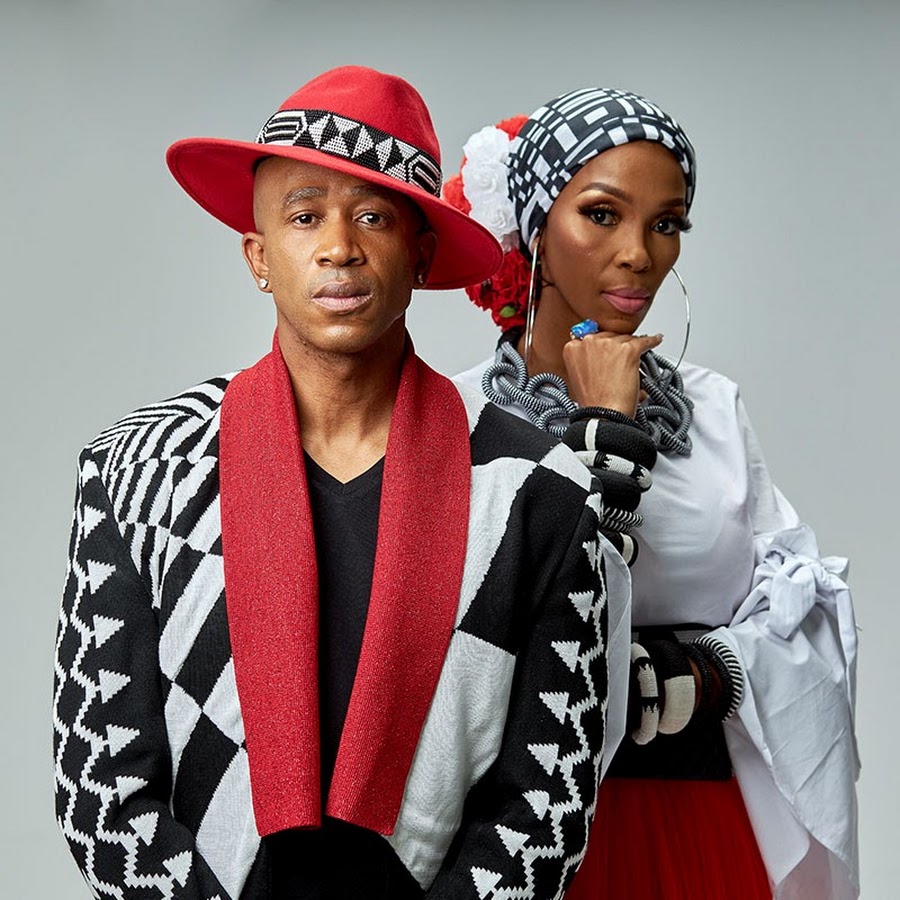 Nine studio albums, 14 South African music awards, two MTV Africa awards, and twenty years of collaboration are captured in the musical duo Mafikizolo. Since their formation in 1996, Theo Kgosinkwe, lead composer, and Nhlanhla Nciza, lead singer, have been collaborating to create South Africa's most beloved pop and dance music.
In the early days, Mafikizolo leaned into catchy South African House sounds. Known as kwaito it originated in Soweto, Johannesburg, in the early 1990s. This genre borrowed heavily from hip-hop and house, very reminiscent of the memorable sounds from Shaggy's Mr. Bombastic,
Mafikizolo released their first self-titled album in 1997, followed by Music Revolution in 1999. During this period, they also worked with a late band member, Tebogo Madingoane. Madingoane passed away in 2004
These initial albums are founded in a very familiar nineties drum track, overlaid with influences from South African traditional sounds. Gate Crashers, released just one year later in 2000, became their best-selling album to date. This album leaned more into the world of international dance music, with big club bangers like "Lotto."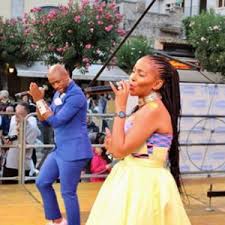 Part of this international influence was purposeful. In an interview with the Edmonton Journal on their 2016 world tour, Kgosinkwe explained, "In the beginning we wanted to sound international, but we still wanted to appeal to our local audience in South Africa. One of the reasons we got signed to a label was because they said we were different than everybody else and we continued to experiment with different sounds long after that."
In the 2000s, the band released a handful of more albums, including Sibongile (2002), Kwela (2003), Van Toeka Af (2005), and Six Mabone (2007). But, it wasn't until they had taken some time off to work on personal projects that they hit it out of the park with their 2013 release Reunited.
Reunited swung in a much different direction than their earlier work, with downtempo and lyrical songs of love and longing. The switch proved immensely popular in South Africa and beyond, winning nine awards in 2014, including album of the year and best op album from South African Music Awards.
Their most recent album, released in 2017 simply named 20, celebrates their two decades of making pop music together. Kgosinkwe and Nciza continue to release melodic pop singles, which may be a drastic departure from their club bops of the late 90s, but shine with a mature and upbeat sound.
JIRO INAGAKI & SOUL MEDIA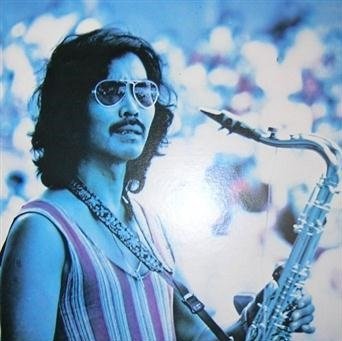 Jiro Inagaki (born Nagaki Jirō in 1933) is one of Japan's foremost jazz musicians and one often overlooked by English music media. The ease and fluidity within all of his musical endeavors perfectly capture the essence of American Jazz. As one reviewer put it, Inagaki makes one wonder if Japan does American better than America?
Inagaki came of age in an era when Japan was leaning into American culture, including it's music scene. Before forming his most celebrated Jazz group, Soul Media, he played with the top musicians in the Japanese Jazz scene, like Frankie Sakai, George Kawaguchi, Hideo Shiraki, Hajime Hana, and the Crazy Cats.
In 1969, Inagaki put together the now internationally revered Soul Media. A varying composition of players included Shunzo Ohno, Tetsuo Fushimi, Ryo Kawasaki, Masahiko Satoh, and Takeshi Inomata, who flowed together throughout the 1970s. Although this group issued only three albums, Head Rock, In The Groove, and Funky Stuff, these albums have been reissued over and over again, often getting more international attention in recent times than during their initial release.
Inagaki went on to become a prolific Jazz performer and musician. Fantastically proficient in not just one but four different instruments, he has lent a hand in more than 15 albums over the years, producing another seven. His current discography includes more than 20 albums listing him as the leader, with most issued through the record label Nippon Columbia.
Jiro Inagaki and Soul Media's albums are by far Inagki's most revered work outside of Japan. They have become the stuff of legends for groove-heads around the world. They are talked about as the perfect, quintessentially American jazz sound. In one reviewer's words, Funky Stuff is pure perfection, "with the spirit of rebellion and culture of disciplinarian perfectionism behind this music, it's easy to say this is probably one of the best recordings coming out of Japan in the '70s."
For anyone looking to expand their jazz chops beyond the usual, Jiro Inagaki and Soul Media are bucket-list albums to have in your collection.
OJOS DE BRUJO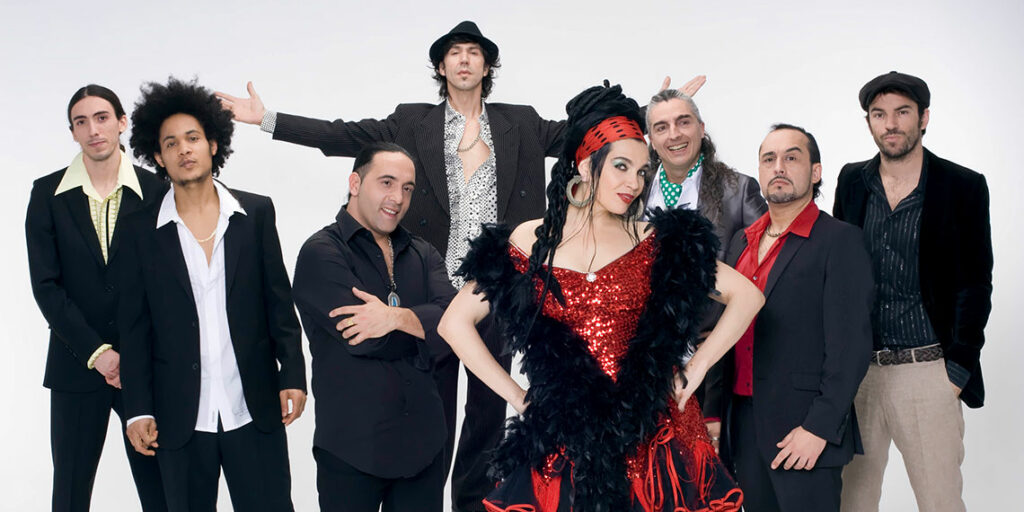 Ojos de Brujo (English translation "Eyes of the Wizard")' blew open the world of flamenco with their debut album Vengue in 1999. In the beginning, the eleven-member ensemble originally had flamenco purists up in arms. Purists perceived this upstart Catalin musical group as a radical interpretation of the traditional music style. However, flamenco wasn't exactly what this group was trying to pursue.
As percussionist Xavi Turull explained, "…we aren't trying to do flamenco. What we are doing is using the richness of flamenco and the richness of other music to build up something different. Maybe sometimes I would say that flamenco is the strongest ingredient, but we aren't trying to do flamenco."
In the early 2000s, legions of fans from around the world overcame the few upset flamenco purists. An Ojos de Brujo live show became the sort of event legends were made of. The band's shows were always sold out, no matter what corner of the world they played in.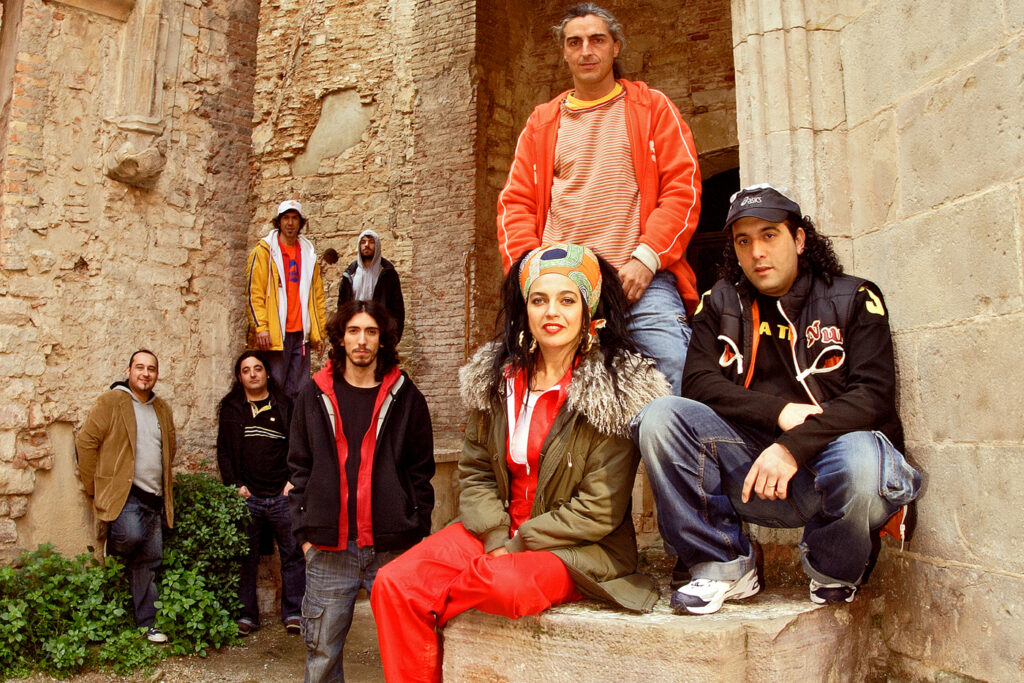 During Ojos to Brujo 11 year existence, their approach blended electronica and world beats with strong flamenco rhythms and percussion. They connected old-world traditions with the evolution of music unfolding all around them in the streets of Barcelona. In part, the signature flamenco influence came from lead vocalist Marina "la Canillas" Abad, but these notes were infused with funk, samba, reggae, and electronic sounds.
Following their debut album in 1999, the group released another nine. They released Bari (2002, and a remix in 2003) at the peak of their success, followed quickly by Techarí (2006, plus a live edition in 2007).
The group used their global platform to highlight issues facing cultural minorities, including that of the Roma people. Many of the band members were of Roma heritage. Through Marina's lyricism and the musical incorporation of traditional beats, the group worked to fight back against globalization.
Ramon, Ojos de Brujo guitarist, explained to Six Degrees Records, "We think every minority culture has something special to offer, and we shouldn't lose all this wisdom from all these ancient cultures all around the world." He went on to explain, "Gypsies are losing their Romany languages because no one is doing anything to help preserve them. They've always been repressed. By using gypsy words which have been nearly erased from the current vocabulary, we support Ramon in not letting his culture disappear."
In 2010, Ojos De Bruju released their final album "Corriente vital 10 años." The band wrapped up a whirlwind decade of musical evolution with an extensive world tour. Many members, including Marina (now Mariah), have gone on to pursue solo projects.
---

---
To see previous featured artists click HERE or select "Featured Artist Archive" from the main menu.
Contact us HERE. Go to the schedule HERE. See who we are HERE
---

---
Page copyright 2019-2021 dreamfm.org