Dream 102.9 plays Worldbeat, Reggae, Latin, Dub, Chill & more……
Download the free radio.net app & listen to us on your apple or android phone !! Find both versions HERE.
---
Every week Dream FM takes a closer look at one of the artists or bands in our playlist. This week's featured artist is the internationally renowned group Beats Antique. Scroll down to learn more !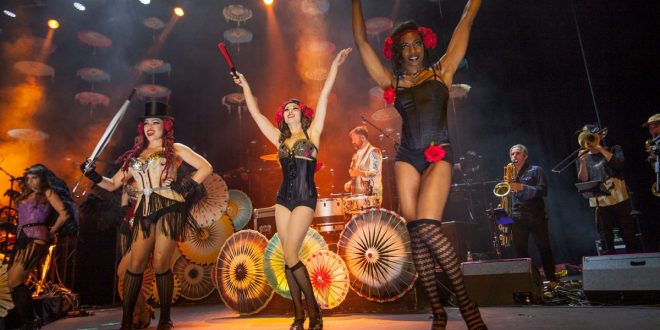 Beats Antique is a U.S.-based experimental world fusion and electronic music group who have been performing and touring since 2007. The group is the brainchild of producer Miles Copeland, brother of Stewart Copeland of The Police, and the group is noted for their mix of different genres as well as their live shows, which mix samples and heavy percussion with Tribal Fusion dance and performance art. The primary members of the group are David Satori, Zoe Jakes, and Tommy Cappel.
Multi Instrumentalist Satori, born in Vermont in 1979, brings experience with many different styles of world music to the band. He began playing music while in high school and graduated from the California Institute of the Arts with a degree in music performance and composition. In 2003, Satori moved to San Francisco to join Aphrodesia, a ten-piece afro-beat group. They toured the U.S. and made a trip to West Africa playing music. In 2004, back in San Francisco, Satori and Zoe Jakes met and began dating. Zoe Jakes began belly dancing in 2000, but is a lifelong dancer, having 10 years of jazz and ballet dance experience under her belt. Her belly dancing is a blend of traditional belly dance with tango, popping, and Indian dance. She toured with several different dance troups before joining Bellydance Superstars in 2005, a dance company produced by Miles Copeland. Tommy Cappel met Zoe Jakes when they were both members of Extra Action Marching Band. Cappel grew up in Virginia. The son of two music teachers and the brother of a drummer, Cappel was always surrounded by music. He attended Berklee College of Music in Boston and after graduating, moved to San Fransisco with a group of musician friends.
Beats Antique was formed in San Francisco in 2007 and their debut album Tribal Derivations was released soon after. Tribal Derivations was a concept album, created to complement the dance styles of Zoe Jakes. The group's second album, Collide, reached the top 10 most downloaded world music artists. For their third album, Contraption Vol. 1, Beats Antique brought in collaborators such as hammered dulcimer player Jamie Janover, and beat boxer and hip hop vocalist LYNX. Their 2010 release Blind Threshold featured harmonica player John Popper of Blues Traveler. The 10-track Elektraphone was released the following year supported by a 26-city tour. Beats Antique released an 8-song EP follow up to Contraption Vol. 1 on August 18, 2012 entitled Contraption Vol. 2, which among other things includes horns features from Balkan Brass Band.
In October 2013, Beats Antique released A Thousand Faces: Act I, followed by A Thousand Faces: Act II in April 2014. Following this, in fall of 2014, Beats Antique toured with Shpongle and Lafa Taylor as part of their "Creature Carnival" tour. Featuring carnival-themed performers specific to each city, audience participation, and crafting events surrounding four "Creatures" (Light Saber the tiger, Al Eyes the owl, Jackie Lope the Antelope, and Squidzilla the squid), attendees of the shows were encouraged to dress wildly and come prepared with customized Creature masks. Selections from two of these performances were compiled into their latest release, titled Creature Carnival Live.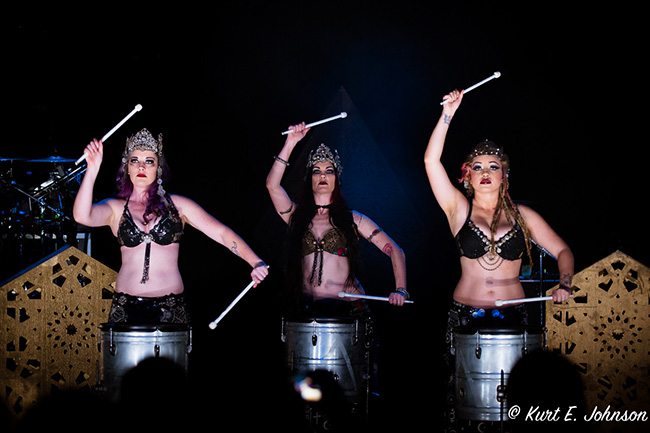 ---

---
>> March 1, 2020. This week's featured artist is the California based reggae and dub band Stick Figure. Scroll down to learn more !

Stick Figure is a popular California based reggae and dub band. They have released a total of eight albums, all of which were written and produced by frontman and self-taught multi-instrumentalist Scott Woodruff. The band consists of vocalist, producer and guitarist Woodruff, keyboardist Kevin Bong, drummer Kevin Offitzer, bassist Tommy Suliman and keyboardist, backup vocalist and guitarist Johnny Cosmic. Cocoa, an Australian Shepherd, often joins the band onstage, and has accordingly been nicknamed Cocoa the Tour Dog. Stick Figure was founded in 2006 as a one-man band by Scott Woodruff. Originally from Duxbury, Massachusetts, Woodruff began playing instruments at the age of 17, and was primarily drawn to reggae and dub. During this early phase he used a looping pedal to perform. He began submitting instrumental tracks to the Sublime Archive website and consequently adopted the moniker Stick Figure, which was a take on his high school nickname.
Stick Figure was essentially a one man band for the first six years of its existence and Woodruff released the first five albums as a solo act. The first album, The Sound of My Addiction came out in 2007, followed by Burnin' Ocean in 2008. This was followed by three more, Smoke Stack, Reprise Sessions, and Burial Ground. In 2009 Woodruff moved to California and in 2012 put a full band together for the first time. Following this the band toured extensively for several years, and gathered a large core of fans. They released Set in Stone, and Set in Stone – Instrumental in 2015 and finally their latest album, World on Fire in 2019. Their 2020 tour also includes the bands Collie Buddz, Iya Terra and The Movement.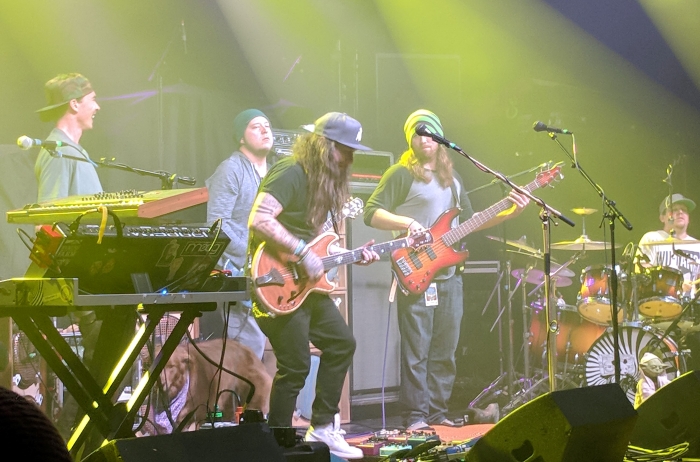 Check out Stick Figure's video for "Fire on the Horizon" HERE
---

---
>> Feb.2, 2020. This week's featured artists are the Mexican guitar duo Rodrigo y Gabriela. Scroll down to learn more !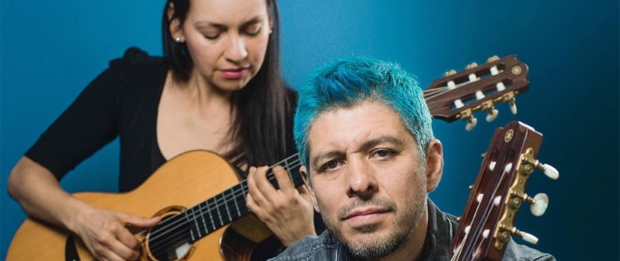 Rodrigo y Gabriela (Rodrigo and Gabriela) are a Mexican acoustic guitar duo who rocketed to worldwide musical fame in 2006. Their music is influenced by a number of genres including flamenco, rock, latin jazz and heavy metal. The duo's recordings consist largely of instrumental duets on the nylon stringed or flamenco guitar. Rodrigo Sánchez was born in 1974 and Gabriela Quintero in 1973, and both grew up in middle-class families in Mexico City. Their parents listened not only to traditional forms of latin music but also to rock and heavy metal, which would be a strong influence on the duo's music later in their careers. Rodrigo and Gabriela met at the age of 15, at 'La casa de la cultura' (House of Culture) in Mexico City, where Rodrigo's brother was the director. The two bonded over their interest in music and they soon became a couple.
In the early 1990s, Sánchez formed a heavy metal band called Tierra Ácida and Quintero joined them in 1993. After four wild years they disbanded and the duo left Mexico City for the resort town of Ixtapa and started performing as a duo for the first time. Growing tired of the limited scope of the Mexican music scene, the duo moved to Europe in 1999 and settled in Dublin, where they recorded a demo and then a live album. However, it was their self titled album "Rodrigo y Gabriela" released in 2006 that became a huge success with both audiences and critics alike. Since then they have released four additional studio albums, two more live albums and one EP. They have toured internationally several times and have also worked on the soundtrack of the movies "Pirates of the Caribbean – On Stranger Tides" and "Puss in Boots". They currently reside in Mexico City where they both live a vegan lifestyle and support animal rights.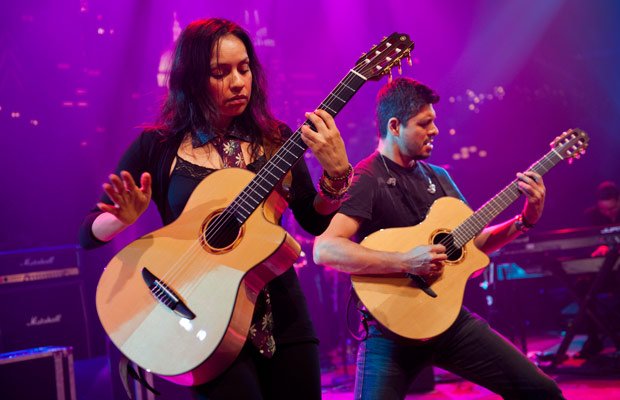 Watch Rodrigo and Gabriela perform "Tamacun" HERE
---

---
>> January 12, 2020. This week's featured artist is the Istanbul based band Light in Babylon. Scroll down to find out more !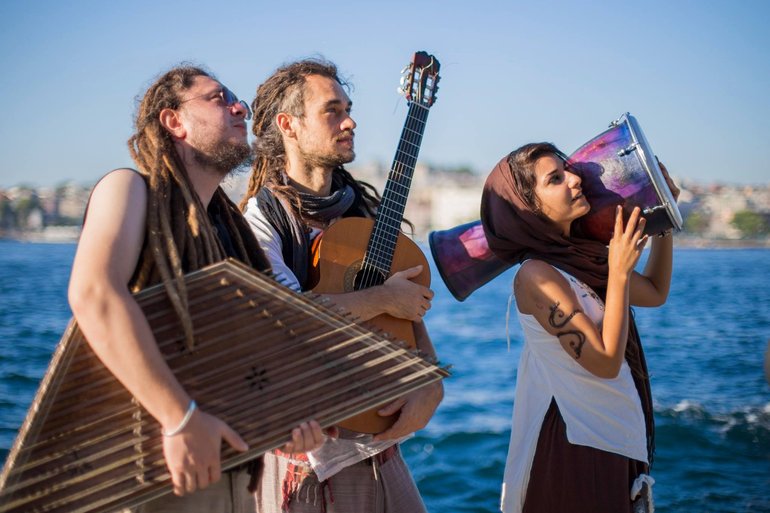 The story of Light in Babylon begins in 2009 on a street in Istanbul, Turkey named Istiklal Caddesi (Independance Avenue). At that time buskers and street performers from all over Europe and the Middle East had recently discovered Istanbul, and had descended in droves. Located at the crossroads of Asia, Europe, and the Middle East, Istanbul has long been a melting pot for various cultures and with them a smorgasbord of different kinds of music. It was here that drummer Michal Elia Kamal, of Iranian and Israeli heritage, met French guitar player Julien Demarque. Shortly after they began performing they were joined by Turkish Santur player Metehan Ciftci. The Santur is a Persian instrument where strings stretched across a sounding board are played using tiny mallets. Light in Babylon quickly developed a devout following in Istanbul and were soon performing internationally as well as playing on Istiklal Caddesi when they returned to Istanbul.
After starting out playing covers, the band quickly transitioned to writing its own songs. At first, this was problematic because the three members of the band all spoke different languages! Michal became the primary songwriter and singer in the band; her Hebrew lyrics dealing with oceans that want to be crossed and continents that want to be reached, they're about love found beyond the horizon like in the song "Wind". About taking flight and the call of the ocean in "The Way to the Sea". And in between, they come back time and again to Istanbul, the city of crowded streets and people with tired eyes, a city that trembles with fear in the song "Istanbul". Their music has a great rhythm, with the santur lending an Oriental sound. With her petite figure, long black hair and captivating voice, Michal enchants audiences wherever she performs.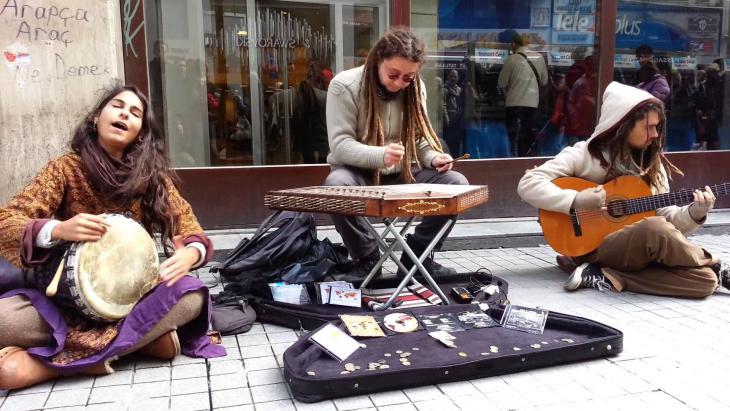 Check out Light in Babylon performing "Hinech Yafa" HERE.
---

---
>>January 2, 2020. This week's featured artist is the St.Croix based reggae artist Dezarie. Scroll down to learn more…..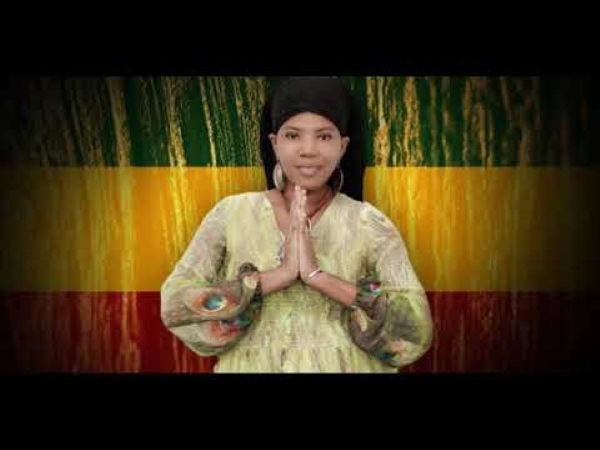 This week's featured artist was a challenge ! We Love Dezarie, but outside of her music she is a private person who does not reveal much about herself. We do know she was born in St.Croix, U.S. Virgin Islands to a family who embraced music and spirituality and she first started singing during childhood. She moved to Atlanta, Georgia before later returning to St.Croix. Her music carries a message of spiritual elevation, equal rights and justice, created in conjunction with Ron Benjamin, her longtime musical director and producer of four of her five albums. He is also the founder of the band Midnite, with whom Dezarie often tours. Together they are responsible for putting the tiny island of St. Croix on the musical map. The combination of Dezarie's unique voice and lyrics along with Ron's holistic approach to producing music has yielded a soul stirring collection of uplifting songs.
Dezarie's success began immediately after the release of her debut album "Fya" in 2001. "Gracious Mama Africa" followed soon afterward, leading to her recognition as a powerful new female voice in the world of reggae music. Her first major tour saw her play ten major cities on the west coast of the U.S. She has since toured Latin America, Europe, Africa and the Caribbean. She is especially popular in Brazil, and is a fixture of the festival circuit there. Among her biggest hits are "Gracious Mama Africa", "Travelers" ,"Poverty", "Strengthen Your Mind" and "Love in Your Meditation". She has released five albums thus far and is still touring regularly.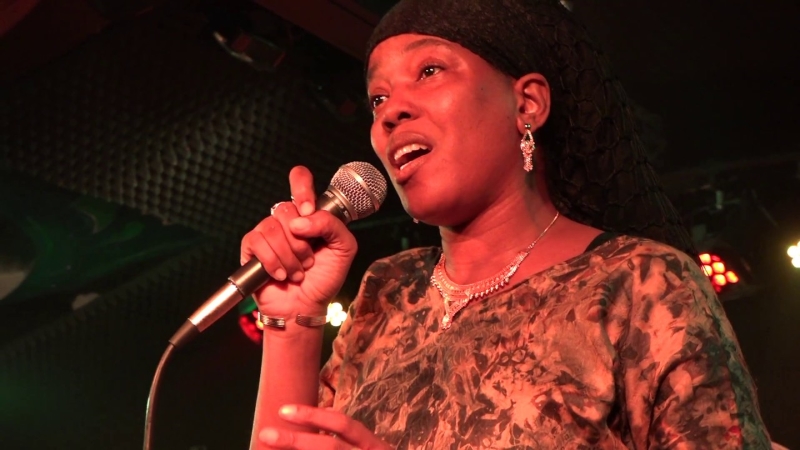 Check out Dezarie's song Travelers right HERE!
---

---
>>December 15, 2019. This week's featured artist is the French-Ethiopian band Akale Wube. Scroll down to find out more !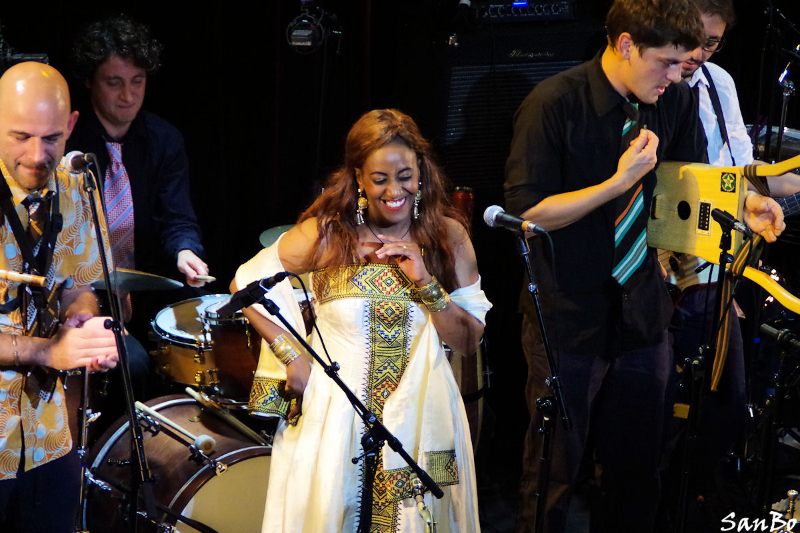 The band Akale Wube, also known as the Akale Wube Quintet, was formed in Paris in October 2008 when five young French musicians got together on a wild project: to delve into the repertoire of the Ethiopian golden age, as defined by the producer Francis Falceto, a contemporary French musicologist and music producer, specializing in World music and in particular the music of Ethiopia which he helped propagate internationally from 1986 onwards. The five musicians had the idea of taking songs from the golden age of modern Ethiopian music in the 1960's and 1970's and reworking them with a more modern worldbeat sound. The original vision was for the band to play without a vocalist, and with the flute playing the melody line instead. Later, and especially on tour, the band worked with several different female vocalists, and also collaborated with several Ethiopian bands.
Akale Wube is a popular and critical success, especially in their native France, attracting large crowds of dancing fans. The name Akale Wube is derived from a song by the great Ethiopian saxophonist Getatchew Mekurya, It is an old-fashioned expression which can by translated as 'my beautiful' in Amharic, a poetic metaphor which also means 'beauty of the soul.' Akale Wube perform songs that are rooted in the "Swinging Addis" music of the 1970's, but which also incorporate strong elements of funk, jazz, reggae and other forms of world music.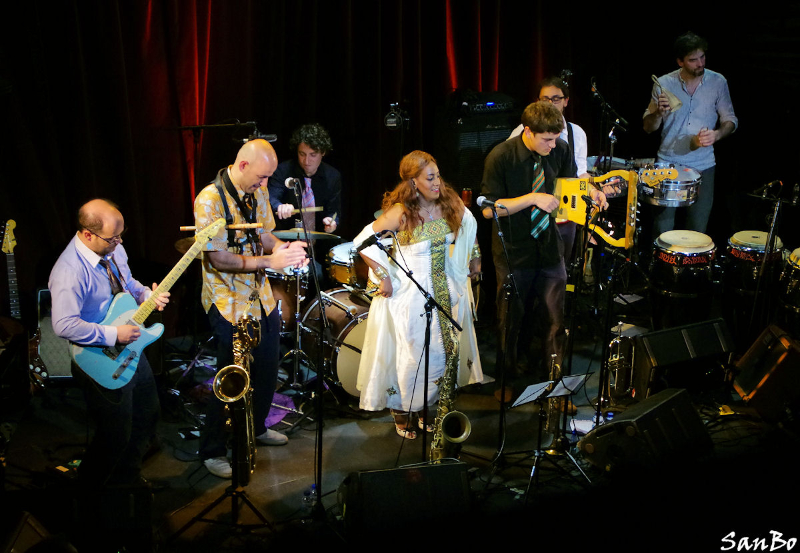 Check out Akale Wube's song "Mata" HERE
---

---
>>December 3, 2019. This week's featured artist is the fascinating trio Khruangbin. Scroll down to learn more !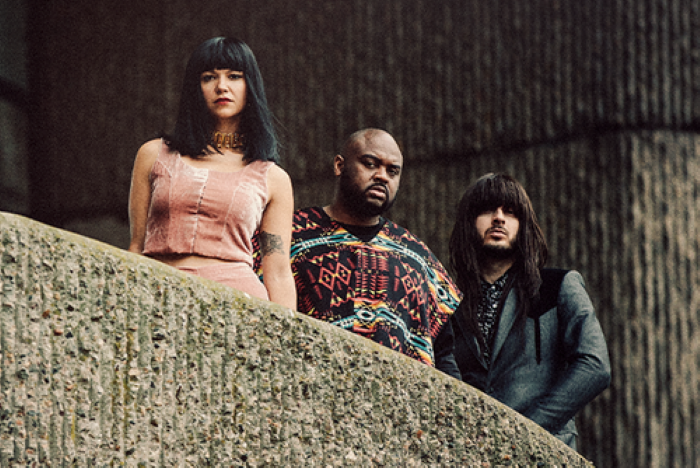 Khruangbin is an American musical trio from Houston, Texas. The word "Khruangbin" is Thai for "flying engine", or "airplane". The band consists of Laura Lee on bass, Mark Speer on guitar, and Donald Ray "DJ" Johnson Jr. on drums. The band is known for blending global musical influences with dub, soul and psychedelia. Their debut album, The Universe Smiles Upon You (2015), draws from the history of late 1960's Thai music, while their second album, Con Todo El Mundo (2018), has influences from Spain and the Middle East.
Speer and Johnson met in 2004 while playing in the St. John's Methodist Church gospel band in Houston. The church employed Speer as the guitarist and Johnson as the organist. Speer & Lee met through friends in 2007, and in 2009, Speer taught Lee to play the bass. The three went on to form Khruangbin a few years later, developing the bass-heavy, psychedelic sound that became the basis of the band's sound. A notable part of the band's visual style is the black wigs that Lee and Speer wear on stage, as well as during promotional interviews and photoshoots. This began as a way to help them move from the stage to the merchandise stand without being recognised during early tours !
The band quickly developed a large following and soon joined the festival circuit, playing a string of highly acclaimed shows at festivals worldwide. Khruangbin's musical genre is a hotly debated topic. Mostly instrumental, their sound has been described as soul, surf, psychedelic, and electronic. Another term used to describe Khruangbin's music is Thai funk, as the music has considerable Thai influence. However, the band members themselves challenge the convention of genres, publicly refusing to be pigeonholed into one particular label.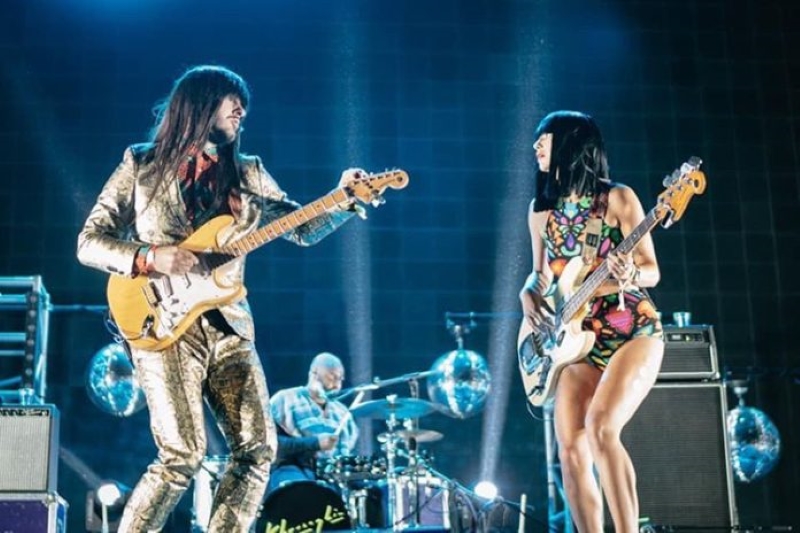 Check out Khruangbin live on NPR in this video HERE !
---
To see previous featured artists click HERE or select "Featured Artist Archive" from the main menu.
Contact us HERE. Go to the schedule HERE. See who we are HERE
---

---
Page copyright 2019-2020 dreamfm.org