Dream 102.9 plays Worldbeat, Reggae, Latin, Dub, Chill & more……
Download the free radio.net app & listen to us on your apple or android phone !! Find both versions HERE.
---
Dream 102.9 FM Featured Artist
Every month Dream FM takes a closer look at some of the artists or bands in our playlist.
This week's featured artist is the Malian singer, songwriter and musician Rokia Traore!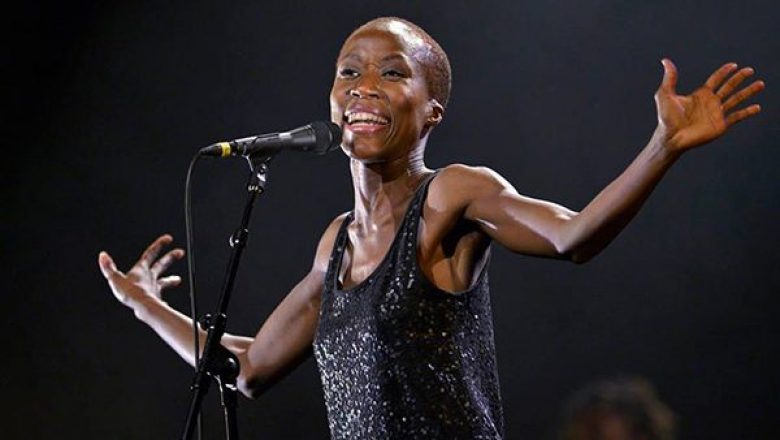 Rokia Traore is a Malian-born singer, songwriter, musician, and, most importantly — activist. As singer-songwriter, she plays guitar, ngoni and balafon. Traore has released six albums in a little over two decades, starting with her debut Mouneïssa (1998). Soon after, she released Wanita (2000), followed by Bowmboï (2003), which won the BBC Radio 3 Awards for World Music Critics Award.
Since 2003, her critical acclaim has continued to grow. In 2008, her fourth album, Tchamantché, won Victoires de la Musique World Music Album of the Year, and Traore herself received the Best Artist in the Songlines Music Awards in 2009. In the last decade, Traore released Beautiful Africa (2013). At the time, an album review noted it contained some of her most intense moments ever, without losing any "nuance, colour and detail."
Her latest release, in 2016, Né So, which means "Home" in Bambara, thoughtfully explores this theme. An interesting perspective from Traore, who has long navigated her Malian roots, but from a distance. Much of her childhood and most formative years were spent in Europe, alongside her diplomat father.
As a Malian living mostly outside of Mali, her upbringing has contributed to the remarkable approach to the musical traditions of her home. As she explains, she did not have access to the traditions she so craved because of her noble birth and childhood.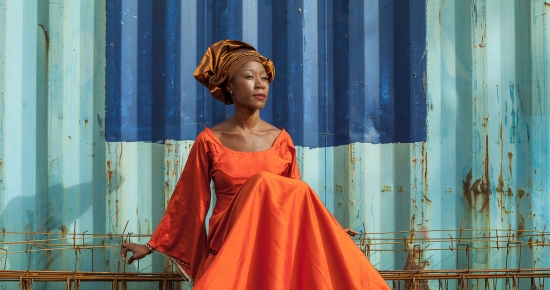 Traore says, "To exist as an artist, I had to take a great creative detour to gain a few years of experience in the practice of a musical style that I invented for myself, taking advantage of any breach or small window of tolerance that celebrated modernity within Mali's highly traditionalist society. For years my goal was and still is, to expand the scope of freedom for my artistic work."
Today she is deeply entrenched in her Malian musical culture that she spent so long an outsider from. But she does so with her own twist, incorporating surprise aspects like vocal harmonies into the Malian tradition. She seamlessly melds several influences at once, bluesy vibes, rock, acoustics, and of course, classical approaches in Bambara, like those of the Mandingo epics.
Beyond her musical career, Traore has long been an outspoken advocate for women's rights and the plight of African migrants. In 2015, the UNHCR appointed Rokia Traoré the Regional Goodwill Ambassador for West and Central Africa. During her appointment, she visited Malian refugee camps in Burkina Faso.
She also participated in the Aware Migrants campaign, with the release of her single "Be Aware Brother, Be Aware Sister." Most recently, in 2018, she was named as Artist in Residence at New York University at the Institute of Africa American Affairs Center for Black Visual Culture.
Although Traore has gone through several years of personal strife, she has not yet given up on her music. In 2020, following a hunger strike and release from prison in France, she returned to Mali. With the continued support of the Malian justice system and her international musician community, she will continue to use music to speak truth.
---
Recently Featured Artists
Kolinga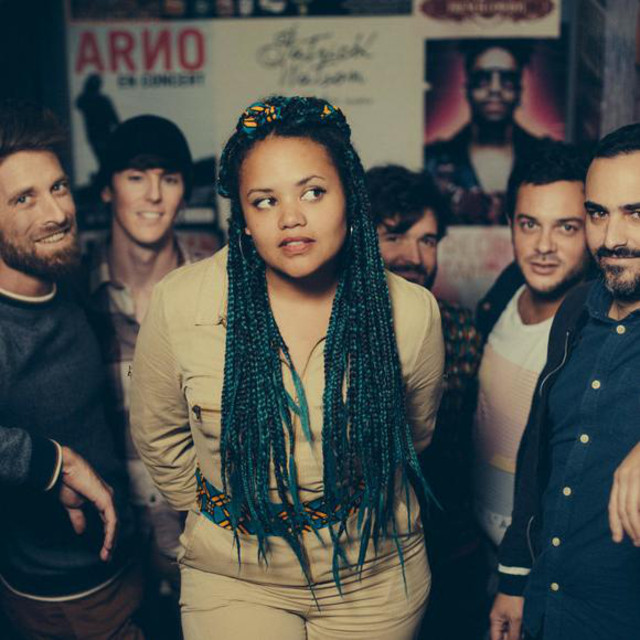 The musical talents behind Kolinga are both intense and passionate. Kolinga, meaning "to love" in Lingala, has racked up more than 150 live performances worldwide since its inception in 2017. In the four short years of the duo's existence, they have earned a cult following for their unique, progressive Afro-funk rhythmic sound.
The original duo included Congolese singer Rebecca M'Bougou and jazz-guitarist Arnaud Estor. The group has recently been pushing through a transition from a dynamic duo into a more musically diverse collection of personalities. That means ditching the looper and bringing on more musical talent under their umbrella.
With the move towards more instrumental diversity, Kolinga now works with Jérôme Martineau-Ricotti on drums, Nico Martin on bass, Jérémie Poirier-Quinot on the keyboard, back up vocals and flute, and let's not forget, Vianney Desplante on the euphonium, flugabone and backup vocals.
M'Bougou's poignant lyrics, often layered with social and political commentary, are supported by smooth, playful Afro-jazz beats. In the words of the Festival Chantes D'Elle, "The duo oscillates between dancing grooves and bewitching trances, between Africa and the Americas." M'Bougou seamlessly moves between English, French and Lingala, one of many native Bantu languages spoken in Congo.
Following the success of their debut album, Earthquake, Kolinga has gone on to release Kongo, a single in 2018. In 2019, they released a second deluxe edition of Earthquake. In 2020 they have once again delivered a taste of new music, released just in time for International Women's Rights Day, on March 8th, 2020.
"Nguya Na Ngai," sung in Lingala, expresses the paradox of women around the world. Kolinga released a striking visual component alongside "Nguya Na Ngai," directed by M'Bougou and choreographed by Raphaëlle Renucci. Each dancer within the piece meshes urban and African dance to tell a compelling personal story about the oppression of women. The video for "Nguya Na Ngai" has earned the group praise well beyond their usual Arfo-Jazz world.
The song highlights women's ability to give life, but the realities of their place in the social, economic, and political class structures. As M'Bougou and Estor explained, this song is "more than urgent incitation to respect women's strength in a profound manner." The lyrics are a powerful letter confronting the status quo suffered by women around the world (translation thanks to Just-i-love):
I carry the world and sow its fruits / Je porte le monde et sème ses fruits,
I am your mother, I am your sister, I am your dearest friend / Je suis ta mère, ta soeur, ton amie,
I love you and sometimes I receive nothing in return / Je t'aime et parfois je n'ai rien en retour,
You, man, to whom I gave life / Toi, l'homme a qui j'ai donné la vie,
What is mine is less worthy in your eyes / La mienne est si peu chère à tes yeux
Kolinga has yet to discuss whether or not "Nguya Na Ngai" is a taste of a follow-up album. At the very least, it has left the growing community of Kolinga's fans hungry for more.

---

---
>> Featured Artist from March 2020 <<
Beats Antique is a U.S.-based experimental world fusion and electronic music group who have been performing and touring since 2007. The group is the brainchild of producer Miles Copeland, brother of Stewart Copeland of The Police, and the group is noted for their mix of different genres as well as their live shows, which mix samples and heavy percussion with Tribal Fusion dance and performance art. The primary members of the group are David Satori, Zoe Jakes, and Tommy Cappel.
Multi Instrumentalist Satori, born in Vermont in 1979, brings experience with many different styles of world music to the band. He began playing music while in high school and graduated from the California Institute of the Arts with a degree in music performance and composition. In 2003, Satori moved to San Francisco to join Aphrodesia, a ten-piece afro-beat group. They toured the U.S. and made a trip to West Africa playing music. In 2004, back in San Francisco, Satori and Zoe Jakes met and began dating. Zoe Jakes began belly dancing in 2000, but is a lifelong dancer, having 10 years of jazz and ballet dance experience under her belt. Her belly dancing is a blend of traditional belly dance with tango, popping, and Indian dance. She toured with several different dance troups before joining Bellydance Superstars in 2005, a dance company produced by Miles Copeland. Tommy Cappel met Zoe Jakes when they were both members of Extra Action Marching Band. Cappel grew up in Virginia. The son of two music teachers and the brother of a drummer, Cappel was always surrounded by music. He attended Berklee College of Music in Boston and after graduating, moved to San Fransisco with a group of musician friends.
Beats Antique was formed in San Francisco in 2007 and their debut album Tribal Derivations was released soon after. Tribal Derivations was a concept album, created to complement the dance styles of Zoe Jakes. The group's second album, Collide, reached the top 10 most downloaded world music artists. For their third album, Contraption Vol. 1, Beats Antique brought in collaborators such as hammered dulcimer player Jamie Janover, and beat boxer and hip hop vocalist LYNX. Their 2010 release Blind Threshold featured harmonica player John Popper of Blues Traveler. The 10-track Elektraphone was released the following year supported by a 26-city tour. Beats Antique released an 8-song EP follow up to Contraption Vol. 1 on August 18, 2012 entitled Contraption Vol. 2, which among other things includes horns features from Balkan Brass Band.
In October 2013, Beats Antique released A Thousand Faces: Act I, followed by A Thousand Faces: Act II in April 2014. Following this, in fall of 2014, Beats Antique toured with Shpongle and Lafa Taylor as part of their "Creature Carnival" tour. Featuring carnival-themed performers specific to each city, audience participation, and crafting events surrounding four "Creatures" (Light Saber the tiger, Al Eyes the owl, Jackie Lope the Antelope, and Squidzilla the squid), attendees of the shows were encouraged to dress wildly and come prepared with customized Creature masks. Selections from two of these performances were compiled into their latest release, titled Creature Carnival Live.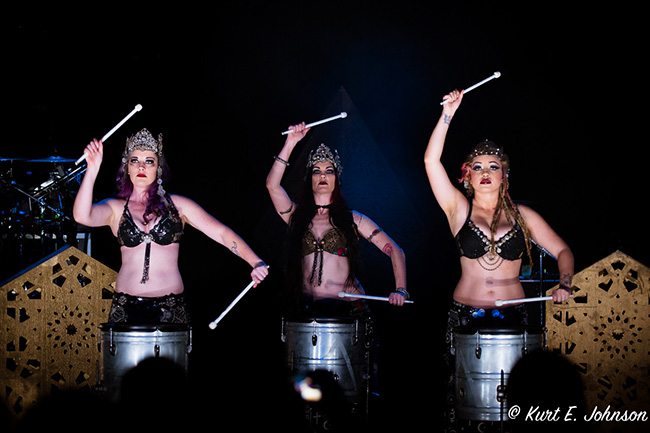 ---

---
>> March 1, 2020. This week's featured artist is the California based reggae and dub band Stick Figure. Scroll down to learn more !

Stick Figure is a popular California based reggae and dub band. They have released a total of eight albums, all of which were written and produced by frontman and self-taught multi-instrumentalist Scott Woodruff. The band consists of vocalist, producer and guitarist Woodruff, keyboardist Kevin Bong, drummer Kevin Offitzer, bassist Tommy Suliman and keyboardist, backup vocalist and guitarist Johnny Cosmic. Cocoa, an Australian Shepherd, often joins the band onstage, and has accordingly been nicknamed Cocoa the Tour Dog. Stick Figure was founded in 2006 as a one-man band by Scott Woodruff. Originally from Duxbury, Massachusetts, Woodruff began playing instruments at the age of 17, and was primarily drawn to reggae and dub. During this early phase he used a looping pedal to perform. He began submitting instrumental tracks to the Sublime Archive website and consequently adopted the moniker Stick Figure, which was a take on his high school nickname.
Stick Figure was essentially a one man band for the first six years of its existence and Woodruff released the first five albums as a solo act. The first album, The Sound of My Addiction came out in 2007, followed by Burnin' Ocean in 2008. This was followed by three more, Smoke Stack, Reprise Sessions, and Burial Ground. In 2009 Woodruff moved to California and in 2012 put a full band together for the first time. Following this the band toured extensively for several years, and gathered a large core of fans. They released Set in Stone, and Set in Stone – Instrumental in 2015 and finally their latest album, World on Fire in 2019. Their 2020 tour also includes the bands Collie Buddz, Iya Terra and The Movement.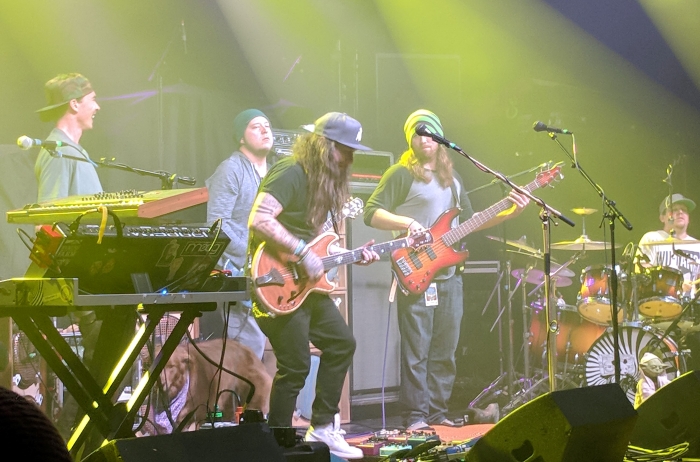 Check out Stick Figure's video for "Fire on the Horizon" HERE
---

---
To see previous featured artists click HERE or select "Featured Artist Archive" from the main menu.
Contact us HERE. Go to the schedule HERE. See who we are HERE
---

---
Page copyright 2019-2020 dreamfm.org