---
MAFIKIZOLO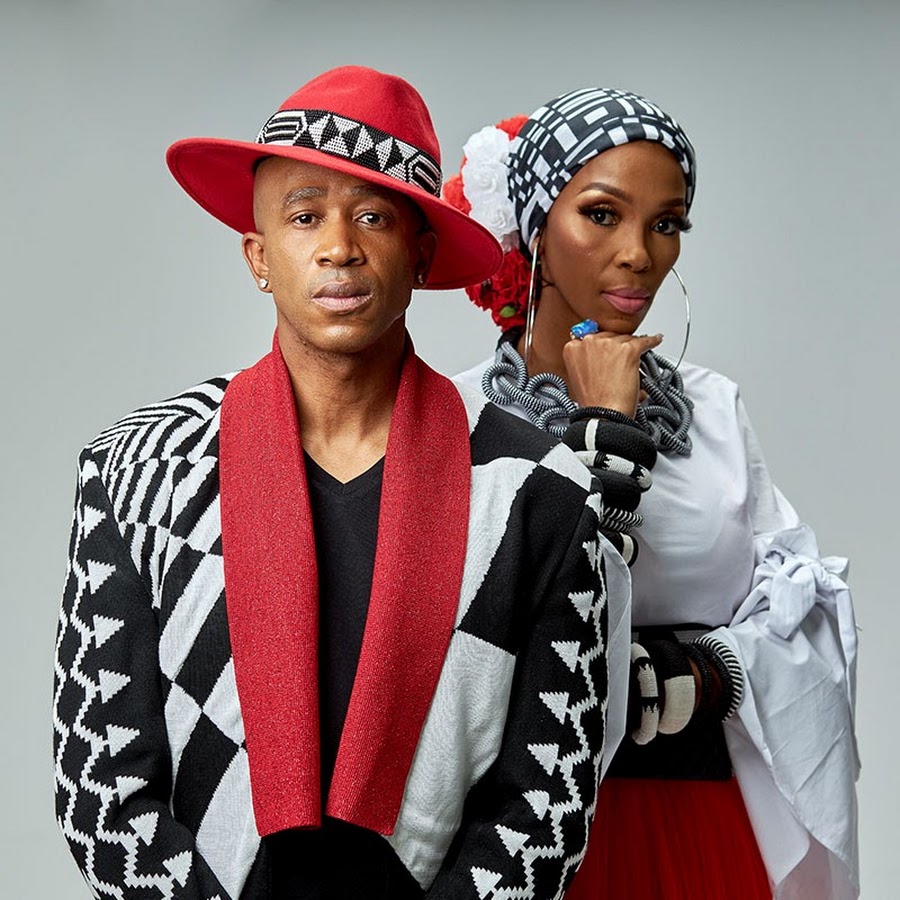 Nine studio albums, 14 South African music awards, two MTV Africa awards, and twenty years of collaboration are captured in the musical duo Mafikizolo. Since their formation in 1996, Theo Kgosinkwe, lead composer, and Nhlanhla Nciza, lead singer, have been collaborating to create South Africa's most beloved pop and dance music.
In the early days, Mafikizolo leaned into catchy South African House sounds. Known as kwaito it originated in Soweto, Johannesburg, in the early 1990s. This genre borrowed heavily from hip-hop and house, very reminiscent of the memorable sounds from Shaggy's Mr. Bombastic,
Mafikizolo released their first self-titled album in 1997, followed by Music Revolution in 1999. During this period, they also worked with a late band member, Tebogo Madingoane. Madingoane passed away in 2004
These initial albums are founded in a very familiar nineties drum track, overlaid with influences from South African traditional sounds. Gate Crashers, released just one year later in 2000, became their best-selling album to date. This album leaned more into the world of international dance music, with big club bangers like "Lotto."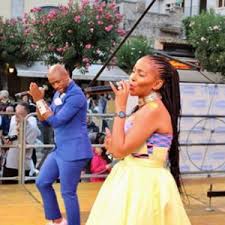 Part of this international influence was purposeful. In an interview with the Edmonton Journal on their 2016 world tour, Kgosinkwe explained, "In the beginning we wanted to sound international, but we still wanted to appeal to our local audience in South Africa. One of the reasons we got signed to a label was because they said we were different than everybody else and we continued to experiment with different sounds long after that."
In the 2000s, the band released a handful of more albums, including Sibongile (2002), Kwela (2003), Van Toeka Af (2005), and Six Mabone (2007). But, it wasn't until they had taken some time off to work on personal projects that they hit it out of the park with their 2013 release Reunited.
Reunited swung in a much different direction than their earlier work, with downtempo and lyrical songs of love and longing. The switch proved immensely popular in South Africa and beyond, winning nine awards in 2014, including album of the year and best op album from South African Music Awards.
Their most recent album, released in 2017 simply named 20, celebrates their two decades of making pop music together. Kgosinkwe and Nciza continue to release melodic pop singles, which may be a drastic departure from their club bops of the late 90s, but shine with a mature and upbeat sound.
JIRO INAGAKI & SOUL MEDIA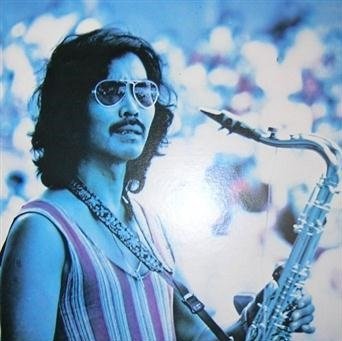 Jiro Inagaki (born Nagaki Jirō in 1933) is one of Japan's foremost jazz musicians and one often overlooked by English music media. The ease and fluidity within all of his musical endeavors perfectly capture the essence of American Jazz. As one reviewer put it, Inagaki makes one wonder if Japan does American better than America?
Inagaki came of age in an era when Japan was leaning into American culture, including it's music scene. Before forming his most celebrated Jazz group, Soul Media, he played with the top musicians in the Japanese Jazz scene, like Frankie Sakai, George Kawaguchi, Hideo Shiraki, Hajime Hana, and the Crazy Cats.
In 1969, Inagaki put together the now internationally revered Soul Media. A varying composition of players included Shunzo Ohno, Tetsuo Fushimi, Ryo Kawasaki, Masahiko Satoh, and Takeshi Inomata, who flowed together throughout the 1970s. Although this group issued only three albums, Head Rock, In The Groove, and Funky Stuff, these albums have been reissued over and over again, often getting more international attention in recent times than during their initial release.
Inagaki went on to become a prolific Jazz performer and musician. Fantastically proficient in not just one but four different instruments, he has lent a hand in more than 15 albums over the years, producing another seven. His current discography includes more than 20 albums listing him as the leader, with most issued through the record label Nippon Columbia.
Jiro Inagaki and Soul Media's albums are by far Inagki's most revered work outside of Japan. They have become the stuff of legends for groove-heads around the world. They are talked about as the perfect, quintessentially American jazz sound. In one reviewer's words, Funky Stuff is pure perfection, "with the spirit of rebellion and culture of disciplinarian perfectionism behind this music, it's easy to say this is probably one of the best recordings coming out of Japan in the '70s."
For anyone looking to expand their jazz chops beyond the usual, Jiro Inagaki and Soul Media are bucket-list albums to have in your collection.
OJOS DE BRUJO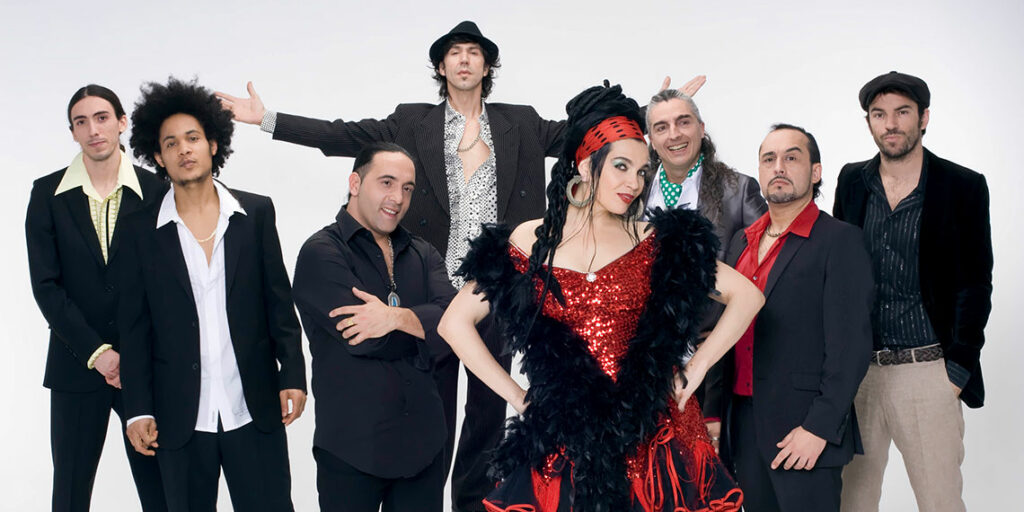 Ojos de Brujo (English translation "Eyes of the Wizard")' blew open the world of flamenco with their debut album Vengue in 1999. In the beginning, the eleven-member ensemble originally had flamenco purists up in arms. Purists perceived this upstart Catalin musical group as a radical interpretation of the traditional music style. However, flamenco wasn't exactly what this group was trying to pursue.
As percussionist Xavi Turull explained, "…we aren't trying to do flamenco. What we are doing is using the richness of flamenco and the richness of other music to build up something different. Maybe sometimes I would say that flamenco is the strongest ingredient, but we aren't trying to do flamenco."
In the early 2000s, legions of fans from around the world overcame the few upset flamenco purists. An Ojos de Brujo live show became the sort of event legends were made of. The band's shows were always sold out, no matter what corner of the world they played in.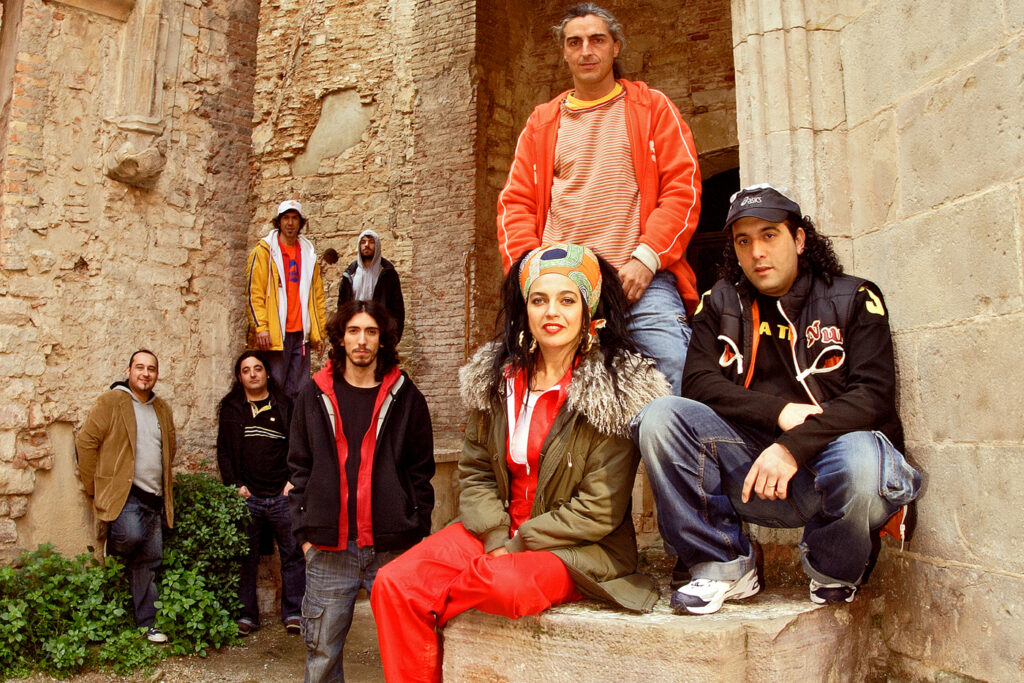 During Ojos to Brujo 11 year existence, their approach blended electronica and world beats with strong flamenco rhythms and percussion. They connected old-world traditions with the evolution of music unfolding all around them in the streets of Barcelona. In part, the signature flamenco influence came from lead vocalist Marina "la Canillas" Abad, but these notes were infused with funk, samba, reggae, and electronic sounds.
Following their debut album in 1999, the group released another nine. They released Bari (2002, and a remix in 2003) at the peak of their success, followed quickly by Techarí (2006, plus a live edition in 2007).
The group used their global platform to highlight issues facing cultural minorities, including that of the Roma people. Many of the band members were of Roma heritage. Through Marina's lyricism and the musical incorporation of traditional beats, the group worked to fight back against globalization.
Ramon, Ojos de Brujo guitarist, explained to Six Degrees Records, "We think every minority culture has something special to offer, and we shouldn't lose all this wisdom from all these ancient cultures all around the world." He went on to explain, "Gypsies are losing their Romany languages because no one is doing anything to help preserve them. They've always been repressed. By using gypsy words which have been nearly erased from the current vocabulary, we support Ramon in not letting his culture disappear."
In 2010, Ojos De Bruju released their final album "Corriente vital 10 años." The band wrapped up a whirlwind decade of musical evolution with an extensive world tour. Many members, including Marina (now Mariah), have gone on to pursue solo projects.
---
BUNNY WAILER
In March we put together a special tribute to Bunny Wailer, a Reggae legend who passed away on March 2nd, 2021, at 73.
Bunny was a founding member of The Wailers, alongside his Kingston friends and neighbours, Bob Marley and Peter Tosh.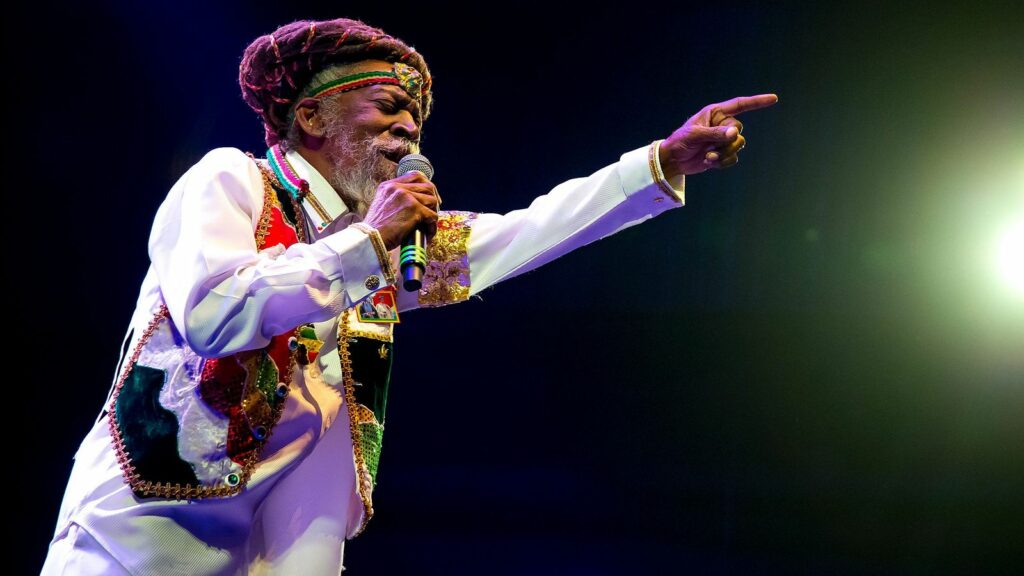 This month we have put together a special tribute to Bunny Wailer, a Reggae legend who passed away on March 2nd, 2021, at 73. Bunny was a founding member of The Wailers, alongside his Kingston friends and neighbours, Bob Marley and Peter Tosh.
Bunny, born Neville Livingston, grew up in what one news story called the 'village' of Nine Mile in Saint Ann Parish. In reality, Nine Mile was a notorious slum on the outskirts of Kingston. This landscape influenced much of his musical career and guided many of his religious and spiritual messages heard in his songwriting.
The Wailing Wailers came together in 1963 with Marley, Tosh, and several other notable names (Junior Braithwaite and Beverley Kelso). The Wailers quickly became international Reggae superstars, touring North America and Europe. While Marley frequently sang lead vocals, Bunny's lyricism crafted many of their greatest hits, and his beautiful harmonies can be heard across all the Wailers' work.
The New York Times interviewed Vivien Goldman, author of "The Book of Exodus: The Making and Meaning of Bob Marley and the Wailers," about Bunny's place within the Wailer's famous trilogy. Goldman explained, "Peter Tosh was the real militant one, then Bob was the poetic revolutionary humanist," and "Bunny was regarded as the spiritual mystic."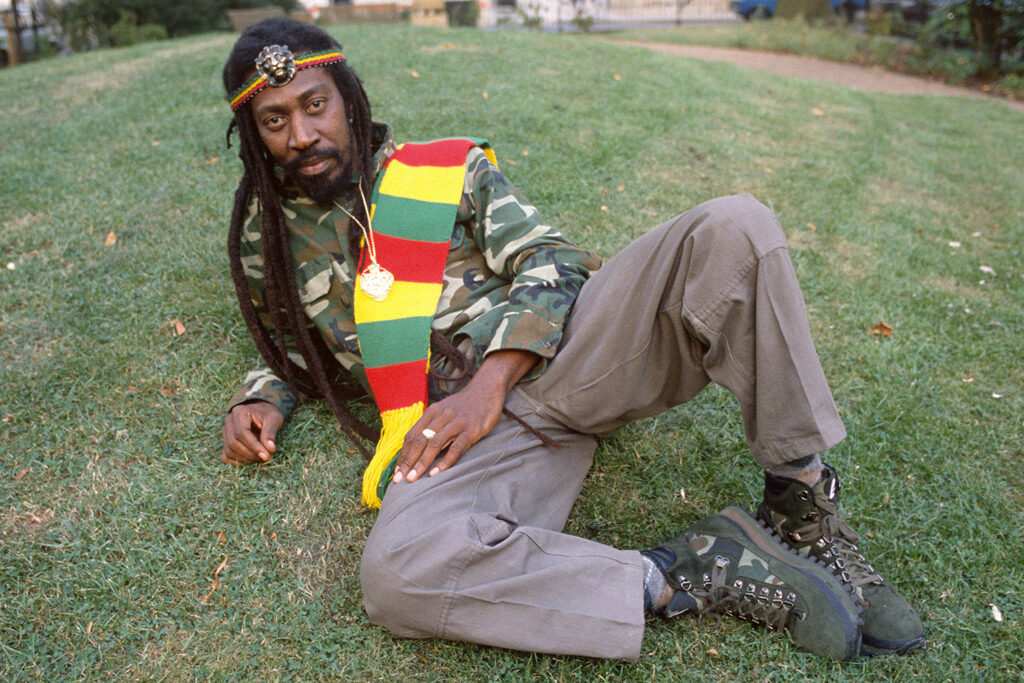 Bunny wrote one of his most famous pieces during his decade in the Wailers. "Dreamland" became one of his signature hits and, clearly, one of his favourites. He re-recorded it and released it under Blackheart Man, a solo album from 1976.
When Bunny quit the Wailers in 1973, he went on to become a prominent and prolific Reggae artist in his own right. Starting from his 1976 solo album, Bunny released 25 albums over the following decades. While many stayed true to the traditional Reggae form, he also experimented with disco, rock, and pop.
Over his career, Bunny won three Grammys starting in 1991 for the album Time Will Tell: A Tribute to Bob Marley, followed by another in 1995 and 1997. Other accolades he received in the last few decades included the Order of Jamaica and the Order of Meritt (the country's 4th and 5th highest awards).
Bunny passed away in early March following complications from a stroke in the summer of 2020. Ziggy Marley stated to Rolling Stone after Bunny's passing, "His contribution to our music not only as a member of the Wailers but as a solo artist has been an enormous influence for me personally and to many more around the world. Pass It On."

FRUKO y SUS TESOS
Salsa lovers worldwide are likely very familiar with the Colombia musical group Fruko y Sus Tesos. Fruko and the band have been around in some form or another since 1969. If you are counting, that's more than 50 years of music and 42 studio albums.
Founded and led by Julio Ernesto Estrada (or Fruko), the musical extravaganza of Fruko y Sus Tesos has become a staple for salsa dancers all around the world. Their international tours, of which there are more than a dozen, are religiously attended by their global fan base of salsa aficionados.
Estrada's original inspiration for creating a salsa group was following a trip to New York City in 1968 with Lisandro Meza's popular group, Los Corraleros de Majagual. Estrada's interpretation of big city lights and the exploding salsa scene of the late 1960s has inspired more than half a century of music.
But Fruko is only one aspect of a many-member group. The name Fruko y Sus Tesos translates into "Fruko and his treasures." But who are these many treasures?
Over the years, the lineup of musical additions has included Edulfamid Molina Díaz, Gustavo Garcia, Joe Arroyo, Joseito Martinez, Julio Ernesto Estrada, Piper "Pimienta" Diaz, Rafael Benítez, Rodolfo Aicardi, and Wilson Saoko (among a few others). Over the decades, many of the band members have gone on to lead internationally successful musical careers of their own.
No salsa collection is complete without at least one (if not twenty) of Fruko's many albums. One of their most popular hits, even outside of salsa, is "El Preso." Fruko has called "El Preso," "un himno mundial de la salsa." Translated to "a world anthem of salsa music."
In 2018, Billboard named "El Preso" one of the most influential salsa songs of all time. As the critic noted, this "1975 anthem is the most liberating Salsa song about prison ever recorded."
To this day, Fruko y Sus Tesos continues its salsa-legacy in Colombia and beyond.
Ondatropica
Ondatropica is a hard-to-describe supergroup with an ever-evolving musical line up of talent. Founded by two remarkable individuals, Will Holland (aka Quantic) and Mario Galeano, this powerhouse of sound encompasses hip hop, punk, electronica, jazz, salsa, afrobeat, cumbia, and just about everything in between. "Onda" means soundwave. Ondatropica is, therefore, a Colombian jam session that smoothly incorporates influences from all around the world.
The first collaboration led by Holland and Galeano under the name Ondatropica came about in 2012 and was recorded at Discos Fuentes studios in Medellin. The duo initially set out to "explore and expand the tropical sound of Colombia in its rawest form, and to marry it with the cool sound of London." By the release of this first studio album, the group had accomplished so much more.
Their 2012 self-titled album is the collaboration of more than 40 world-renowned artists pulled from all corners of the planet. Notable names include Nidia Gongora (vocal), Wilson Viveros (percussion), Michi Sarmiento (saxophone), Eblis Alvarez (guitar), Ana Tijoux (vocals), Jorge Gaviria (trumpet), and Alfredito Linares (piano).
Every track is a surprising musical journey that beautifully blends world-beats without missing a single one. Holland and Galeano produced an album encompassing just about every sound, culture, and voice — that managed to come out deliciously cohesive.
The following year, a ten-piece ensemble from some of the original 40 musical contributors toured across the Americas and Europe. The years that followed included several EPs, but eventually, Holland, Galeano, and the rest of the artists broke to work on their individual projects.
In 2015 Holland and Galeano reunited in Colombia for another round, working from Bogota and the Colombian island of Providencia. In 2015 Ondatropica released another fantastically eclectic album, this time focused intentionally on Afro Caribbean sounds and culture.
While Ondatropica came across like a beautiful, if accidental musical collaboration, Baile Bucanero sounds much more purposeful and thoughtful. In one glowing review, Culture Trip explained, "Baile Bucanero is perhaps an even more cohesive record than their first, and further confirms the incredible depth of musical talent and innovation present in Colombia."
In 2020, Ondatropica released an EP entitled Noche de Amor featuring Juancho Vargas on piano. Beyond this small offering, is there more Ondatropica in the future? Supergroups are challenging enough, but the global pandemic has made international supergroups even more difficult to pull off. Until international travel returns, and future Ondatropica plans are likely on hold.
Watcha Clan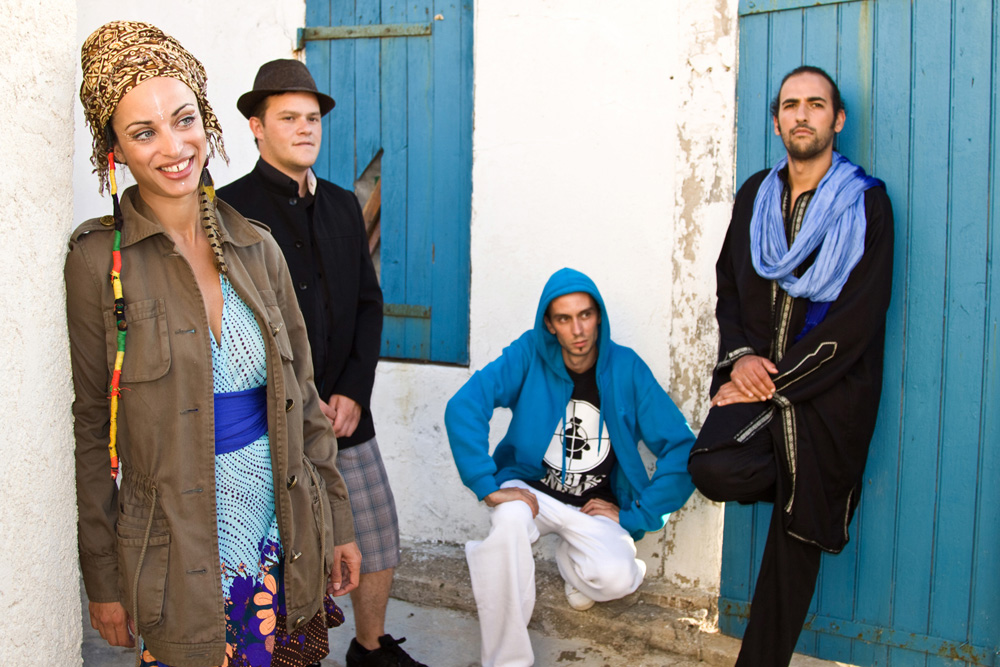 Watcha Clan hails from Marseilles, France borrowing acoustic inspiration from electronic, reggae Balkan brass and Sephardic folk. This four-piece group comes from a diverse cultural, ethnic, and religious background, musically circling the globe several times over.
Sista K leads the group with vocals and dancing. Suprem Clem provides electronic supports from the board, with sampling, programming, keyboards, and the accordion. On the gumbir and guitar is Nassim, with Matt Lebasse on double bass and guitar.
The attraction tempered into every Watcha Clan album is the dynamic yo-yo between several genres, all without missing a beat. That means one album contains a world of sound, connected through show-stopping lyricism from Sista K and a connective, danceable beat.
Part of the Watcha Clan's phenomenon is their ability to melt together a world of language. Expect to hear Arabic, Hebrew, Spanish, Yiddish, Tamashek, French, and English — often combined within a single song.
Since Watcha Clan's inception in 1999, they have released seven studio albums, including Le Bastion, Diaspora Hi-Fi, and their latest in 2011: Radio Babel.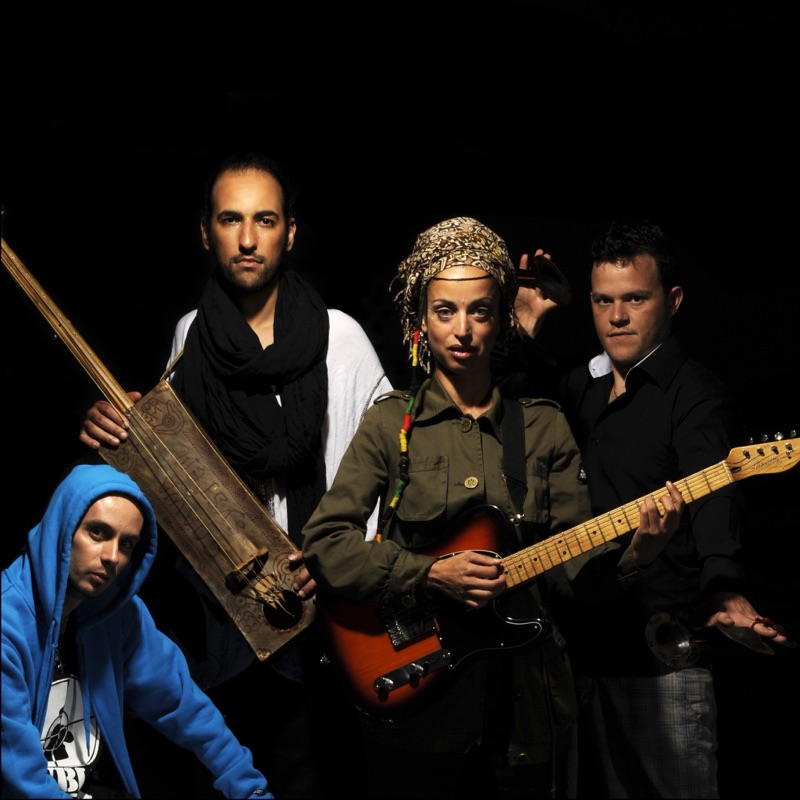 Radio Babel is the most eccentric blending of sound yet. As one reviewer put, Radio Babel pulls in influences "From the Eastern European melodies that [Sista K's] mother sang to her when she was little; to the chaabi, the Algerian blues that Nassim, the "khouya" (brother) from Oran, introduced them to; to the hip-hop kick that appeals to Clem, the Clan's music man and sampler extraordinaire."
Following the Radio Babel Tour in 2013, the band has been on an indefinite hiatus to pursue individual projects. In 2016, Sista K released her debut solo album under the name Siska. It was produced, of course, by her long time bandmate Suprem Clem.
Dub FX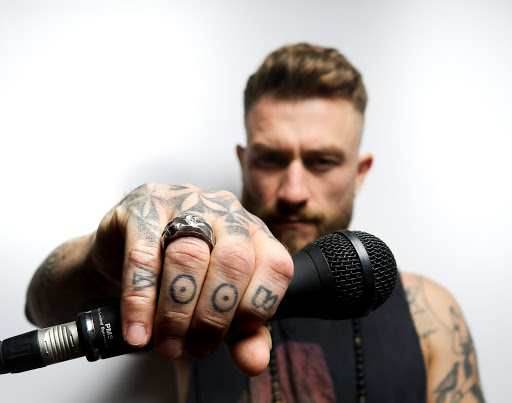 Using only a looper, effects pedals, and the sound of his voice, Benjamin Stanford, aka Dub FX, has racked up nearly 65 million views and over 300,000 subscribers on Youtube. A street performer turned internationally renowned performer Dub FX has become a staple headliner at global music festivals.
The magic that is DUB FX comes almost entirely from his live performances. With little more than a microphone and a few basic effects, he spins reggae, drum and bass, and hip hop into a spectacular crowd-moving set. If anyone can get a crowd amped up, it's Dub FX.
His solo mission under Dub FX wasn't the first foray into music for Stanford. In the early 2000's he started performing with Twitch (later Never or Now), an alternative rock and rapcore band based in his home Melbourne, Australia. Shortly after their first album, he set off for Italy and a solo career based on street performances. But street performance fails to accurately capture the nature of his music. Even in the early days of his performances, they were more reminiscent of electronic music-festivals and clubs than cobblestones and sidewalks.
Since 2004, and the launch of his solo journey, he has released seven albums — all of which were released independently. From the start, Dub FX is a one man show, from the music itself to the production to the albums to the marketing. Although Dub FX is famous for his collaborations with artists from around the world, he maintains complete control of his music from start to finish.
The first Dub FX studio album came out in 2009, called Everythinks a Ripple. Melting his talents as a beatboxer with reggae, dub, and drum and bass influences, this was his first production beyond the street.
As a part of this musical journey, Stanford founded Convoyunltd, a music label, but also an independent artist collective. This label releases collaborative pieces between DubFX and others, as well as albums for select artists produced by Dub FX. He is also a part of several other musical acts, including Kila Mega Giga Tera.
Dub FX spent the greater part of the last decade traveling the world, performing on the streets, and headlining festivals. He now lives in Australia with his wife and two children.
Rokia Traore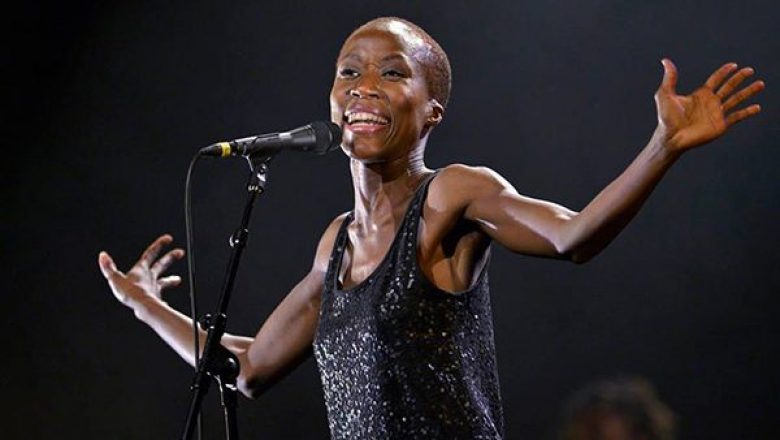 Rokia Traore is a Malian-born singer, songwriter, musician, and, most importantly — activist. As singer-songwriter, she plays guitar, ngoni and balafon. Traore has released six albums in a little over two decades, starting with her debut Mouneïssa (1998). Soon after, she released Wanita (2000), followed by Bowmboï (2003), which won the BBC Radio 3 Awards for World Music Critics Award.
Since 2003, her critical acclaim has continued to grow. In 2008, her fourth album, Tchamantché, won Victoires de la Musique World Music Album of the Year, and Traore herself received the Best Artist in the Songlines Music Awards in 2009. In the last decade, Traore released Beautiful Africa (2013). At the time, an album review noted it contained some of her most intense moments ever, without losing any "nuance, colour and detail."
Her latest release, in 2016, Né So, which means "Home" in Bambara, thoughtfully explores this theme. An interesting perspective from Traore, who has long navigated her Malian roots, but from a distance. Much of her childhood and most formative years were spent in Europe, alongside her diplomat father.
As a Malian living mostly outside of Mali, her upbringing has contributed to the remarkable approach to the musical traditions of her home. As she explains, she did not have access to the traditions she so craved because of her noble birth and childhood.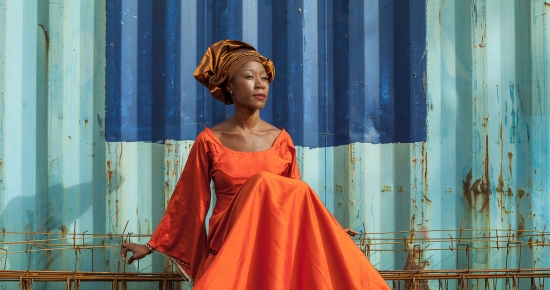 Traore says, "To exist as an artist, I had to take a great creative detour to gain a few years of experience in the practice of a musical style that I invented for myself, taking advantage of any breach or small window of tolerance that celebrated modernity within Mali's highly traditionalist society. For years my goal was and still is, to expand the scope of freedom for my artistic work."
Today she is deeply entrenched in her Malian musical culture that she spent so long an outsider from. But she does so with her own twist, incorporating surprise aspects like vocal harmonies into the Malian tradition. She seamlessly melds several influences at once, bluesy vibes, rock, acoustics, and of course, classical approaches in Bambara, like those of the Mandingo epics.
Beyond her musical career, Traore has long been an outspoken advocate for women's rights and the plight of African migrants. In 2015, the UNHCR appointed Rokia Traoré the Regional Goodwill Ambassador for West and Central Africa. During her appointment, she visited Malian refugee camps in Burkina Faso.
She also participated in the Aware Migrants campaign, with the release of her single "Be Aware Brother, Be Aware Sister." Most recently, in 2018, she was named as Artist in Residence at New York University at the Institute of Africa American Affairs Center for Black Visual Culture.
Although Traore has gone through several years of personal strife, she has not yet given up on her music. In 2020, following a hunger strike and release from prison in France, she returned to Mali. With the continued support of the Malian justice system and her international musician community, she will continue to use music to speak truth.
Kolinga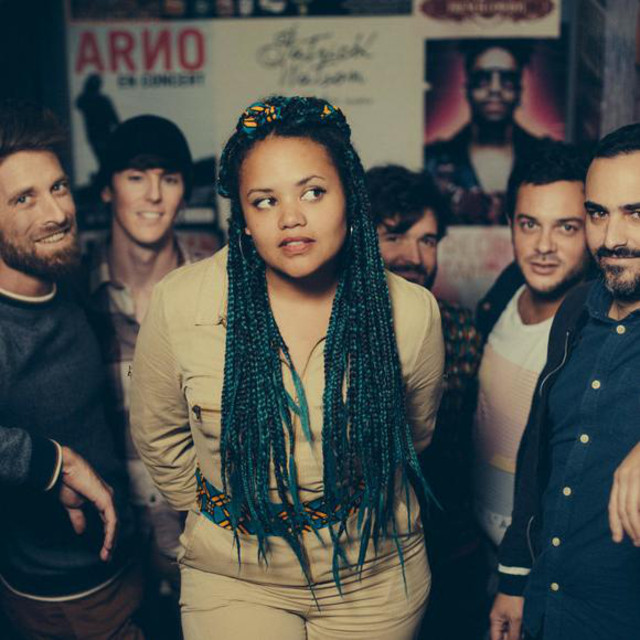 The musical talents behind Kolinga are both intense and passionate. Kolinga, meaning "to love" in Lingala, has racked up more than 150 live performances worldwide since its inception in 2017. In the four short years of the duo's existence, they have earned a cult following for their unique, progressive Afro-funk rhythmic sound.
The original duo included Congolese singer Rebecca M'Bougou and jazz-guitarist Arnaud Estor. The group has recently been pushing through a transition from a dynamic duo into a more musically diverse collection of personalities. That means ditching the looper and bringing on more musical talent under their umbrella.
With the move towards more instrumental diversity, Kolinga now works with Jérôme Martineau-Ricotti on drums, Nico Martin on bass, Jérémie Poirier-Quinot on the keyboard, back up vocals and flute, and let's not forget, Vianney Desplante on the euphonium, flugabone and backup vocals.
M'Bougou's poignant lyrics, often layered with social and political commentary, are supported by smooth, playful Afro-jazz beats. In the words of the Festival Chantes D'Elle, "The duo oscillates between dancing grooves and bewitching trances, between Africa and the Americas." M'Bougou seamlessly moves between English, French and Lingala, one of many native Bantu languages spoken in Congo.
Following the success of their debut album, Earthquake, Kolinga has gone on to release Kongo, a single in 2018. In 2019, they released a second deluxe edition of Earthquake. In 2020 they have once again delivered a taste of new music, released just in time for International Women's Rights Day, on March 8th, 2020.
"Nguya Na Ngai," sung in Lingala, expresses the paradox of women around the world. Kolinga released a striking visual component alongside "Nguya Na Ngai," directed by M'Bougou and choreographed by Raphaëlle Renucci. Each dancer within the piece meshes urban and African dance to tell a compelling personal story about the oppression of women. The video for "Nguya Na Ngai" has earned the group praise well beyond their usual Arfo-Jazz world.
The song highlights women's ability to give life, but the realities of their place in the social, economic, and political class structures. As M'Bougou and Estor explained, this song is "more than urgent incitation to respect women's strength in a profound manner." The lyrics are a powerful letter confronting the status quo suffered by women around the world (translation thanks to Just-i-love):
I carry the world and sow its fruits / Je porte le monde et sème ses fruits,
I am your mother, I am your sister, I am your dearest friend / Je suis ta mère, ta soeur, ton amie,
I love you and sometimes I receive nothing in return / Je t'aime et parfois je n'ai rien en retour,
You, man, to whom I gave life / Toi, l'homme a qui j'ai donné la vie,
What is mine is less worthy in your eyes / La mienne est si peu chère à tes yeux
Kolinga has yet to discuss whether or not "Nguya Na Ngai" is a taste of a follow-up album. At the very least, it has left the growing community of Kolinga's fans hungry for more.

Beats Antique
Beats Antique is a U.S.-based experimental world fusion and electronic music group who have been performing and touring since 2007. The group is the brainchild of producer Miles Copeland, brother of Stewart Copeland of The Police, and the group is noted for their mix of different genres as well as their live shows, which mix samples and heavy percussion with Tribal Fusion dance and performance art. The primary members of the group are David Satori, Zoe Jakes, and Tommy Cappel.
Multi Instrumentalist Satori, born in Vermont in 1979, brings experience with many different styles of world music to the band. He began playing music while in high school and graduated from the California Institute of the Arts with a degree in music performance and composition. In 2003, Satori moved to San Francisco to join Aphrodesia, a ten-piece afro-beat group. They toured the U.S. and made a trip to West Africa playing music. In 2004, back in San Francisco, Satori and Zoe Jakes met and began dating. Zoe Jakes began belly dancing in 2000, but is a lifelong dancer, having 10 years of jazz and ballet dance experience under her belt. Her belly dancing is a blend of traditional belly dance with tango, popping, and Indian dance. She toured with several different dance troups before joining Bellydance Superstars in 2005, a dance company produced by Miles Copeland. Tommy Cappel met Zoe Jakes when they were both members of Extra Action Marching Band. Cappel grew up in Virginia. The son of two music teachers and the brother of a drummer, Cappel was always surrounded by music. He attended Berklee College of Music in Boston and after graduating, moved to San Fransisco with a group of musician friends.
Beats Antique was formed in San Francisco in 2007 and their debut album Tribal Derivations was released soon after. Tribal Derivations was a concept album, created to complement the dance styles of Zoe Jakes. The group's second album, Collide, reached the top 10 most downloaded world music artists. For their third album, Contraption Vol. 1, Beats Antique brought in collaborators such as hammered dulcimer player Jamie Janover, and beat boxer and hip hop vocalist LYNX. Their 2010 release Blind Threshold featured harmonica player John Popper of Blues Traveler. The 10-track Elektraphone was released the following year supported by a 26-city tour. Beats Antique released an 8-song EP follow up to Contraption Vol. 1 on August 18, 2012 entitled Contraption Vol. 2, which among other things includes horns features from Balkan Brass Band.
In October 2013, Beats Antique released A Thousand Faces: Act I, followed by A Thousand Faces: Act II in April 2014. Following this, in fall of 2014, Beats Antique toured with Shpongle and Lafa Taylor as part of their "Creature Carnival" tour. Featuring carnival-themed performers specific to each city, audience participation, and crafting events surrounding four "Creatures" (Light Saber the tiger, Al Eyes the owl, Jackie Lope the Antelope, and Squidzilla the squid), attendees of the shows were encouraged to dress wildly and come prepared with customized Creature masks. Selections from two of these performances were compiled into their latest release, titled Creature Carnival Live.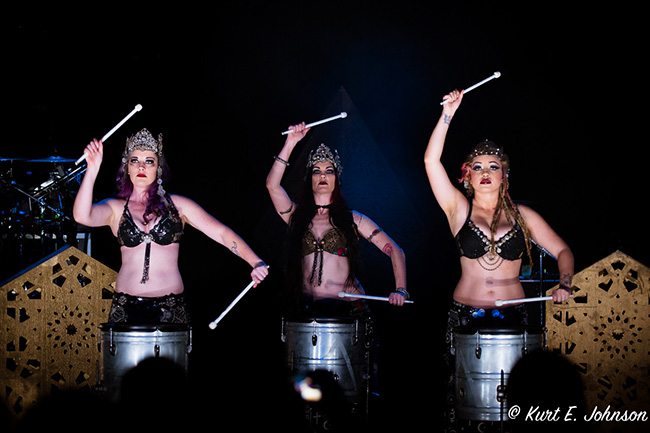 >> Featured Artist from March 2020 <<
---

---
>> March 1, 2020. This week's featured artist is the California based reggae and dub band Stick Figure. Scroll down to learn more !
Stick Figure

Stick Figure is a popular California based reggae and dub band. They have released a total of eight albums, all of which were written and produced by frontman and self-taught multi-instrumentalist Scott Woodruff. The band consists of vocalist, producer and guitarist Woodruff, keyboardist Kevin Bong, drummer Kevin Offitzer, bassist Tommy Suliman and keyboardist, backup vocalist and guitarist Johnny Cosmic. Cocoa, an Australian Shepherd, often joins the band onstage, and has accordingly been nicknamed Cocoa the Tour Dog. Stick Figure was founded in 2006 as a one-man band by Scott Woodruff. Originally from Duxbury, Massachusetts, Woodruff began playing instruments at the age of 17, and was primarily drawn to reggae and dub. During this early phase he used a looping pedal to perform. He began submitting instrumental tracks to the Sublime Archive website and consequently adopted the moniker Stick Figure, which was a take on his high school nickname.
Stick Figure was essentially a one man band for the first six years of its existence and Woodruff released the first five albums as a solo act. The first album, The Sound of My Addiction came out in 2007, followed by Burnin' Ocean in 2008. This was followed by three more, Smoke Stack, Reprise Sessions, and Burial Ground. In 2009 Woodruff moved to California and in 2012 put a full band together for the first time. Following this the band toured extensively for several years, and gathered a large core of fans. They released Set in Stone, and Set in Stone – Instrumental in 2015 and finally their latest album, World on Fire in 2019. Their 2020 tour also includes the bands Collie Buddz, Iya Terra and The Movement.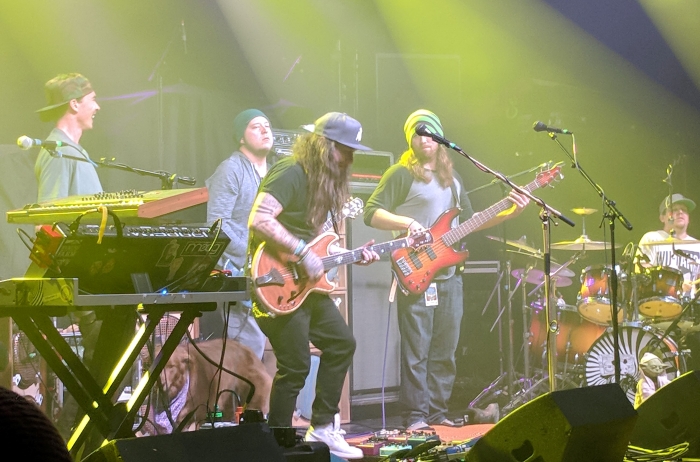 Check out Stick Figure's video for "Fire on the Horizon" HERE
>> Feb.2, 2020. This week's featured artists are the Mexican guitar duo Rodrigo y Gabriela. Scroll down to learn more !
Rodrigo y Gabriela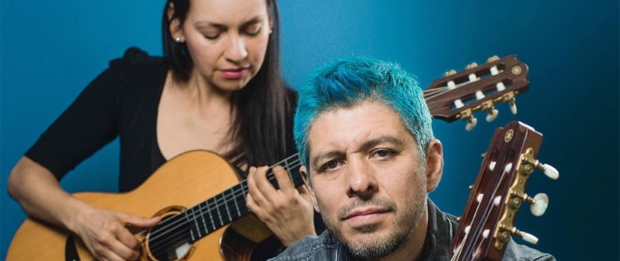 Rodrigo y Gabriela (Rodrigo and Gabriela) are a Mexican acoustic guitar duo who rocketed to worldwide musical fame in 2006. Their music is influenced by a number of genres including flamenco, rock, latin jazz and heavy metal. The duo's recordings consist largely of instrumental duets on the nylon stringed or flamenco guitar. Rodrigo Sánchez was born in 1974 and Gabriela Quintero in 1973, and both grew up in middle-class families in Mexico City. Their parents listened not only to traditional forms of latin music but also to rock and heavy metal, which would be a strong influence on the duo's music later in their careers. Rodrigo and Gabriela met at the age of 15, at 'La casa de la cultura' (House of Culture) in Mexico City, where Rodrigo's brother was the director. The two bonded over their interest in music and they soon became a couple.
In the early 1990s, Sánchez formed a heavy metal band called Tierra Ácida and Quintero joined them in 1993. After four wild years they disbanded and the duo left Mexico City for the resort town of Ixtapa and started performing as a duo for the first time. Growing tired of the limited scope of the Mexican music scene, the duo moved to Europe in 1999 and settled in Dublin, where they recorded a demo and then a live album. However, it was their self titled album "Rodrigo y Gabriela" released in 2006 that became a huge success with both audiences and critics alike. Since then they have released four additional studio albums, two more live albums and one EP. They have toured internationally several times and have also worked on the soundtrack of the movies "Pirates of the Caribbean – On Stranger Tides" and "Puss in Boots". They currently reside in Mexico City where they both live a vegan lifestyle and support animal rights.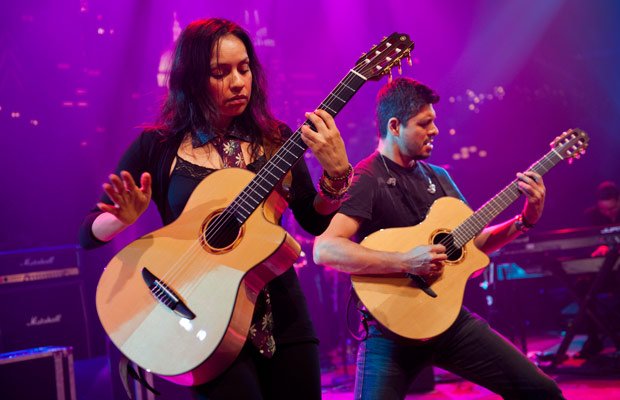 Watch Rodrigo and Gabriela perform "Tamacun" HERE
---

---
>> January 12, 2020. This week's featured artist is the Istanbul based band Light in Babylon. Scroll down to find out more !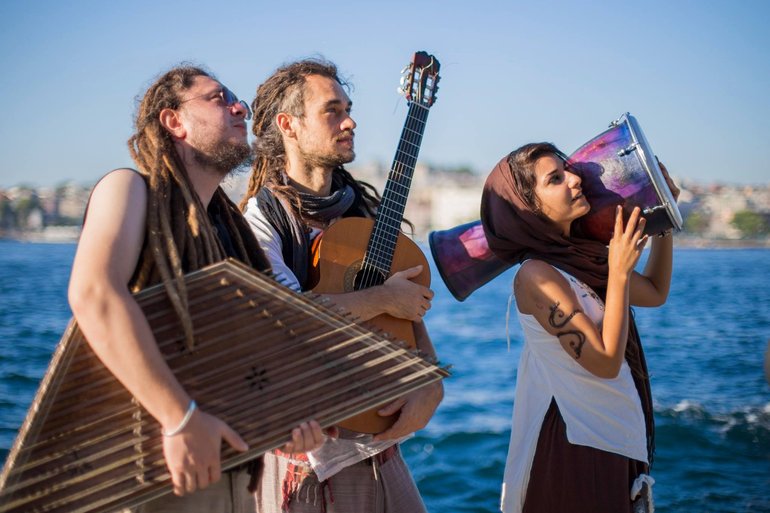 The story of Light in Babylon begins in 2009 on a street in Istanbul, Turkey named Istiklal Caddesi (Independance Avenue). At that time buskers and street performers from all over Europe and the Middle East had recently discovered Istanbul, and had descended in droves. Located at the crossroads of Asia, Europe, and the Middle East, Istanbul has long been a melting pot for various cultures and with them a smorgasbord of different kinds of music. It was here that drummer Michal Elia Kamal, of Iranian and Israeli heritage, met French guitar player Julien Demarque. Shortly after they began performing they were joined by Turkish Santur player Metehan Ciftci. The Santur is a Persian instrument where strings stretched across a sounding board are played using tiny mallets. Light in Babylon quickly developed a devout following in Istanbul and were soon performing internationally as well as playing on Istiklal Caddesi when they returned to Istanbul.
After starting out playing covers, the band quickly transitioned to writing its own songs. At first, this was problematic because the three members of the band all spoke different languages! Michal became the primary songwriter and singer in the band; her Hebrew lyrics dealing with oceans that want to be crossed and continents that want to be reached, they're about love found beyond the horizon like in the song "Wind". About taking flight and the call of the ocean in "The Way to the Sea". And in between, they come back time and again to Istanbul, the city of crowded streets and people with tired eyes, a city that trembles with fear in the song "Istanbul". Their music has a great rhythm, with the santur lending an Oriental sound. With her petite figure, long black hair and captivating voice, Michal enchants audiences wherever she performs.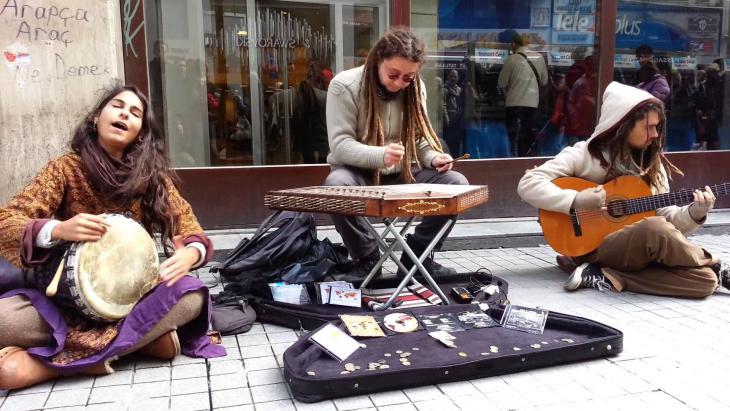 Check out Light in Babylon performing "Hinech Yafa" HERE.
---

---
>>January 2, 2020. This week's featured artist is the St.Croix based reggae artist Dezarie. Scroll down to learn more…..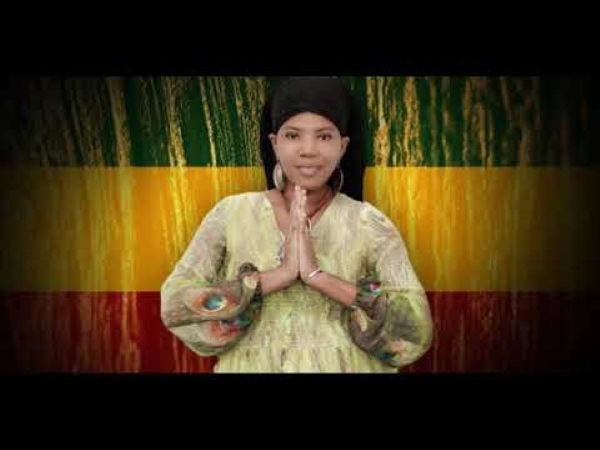 This week's featured artist was a challenge ! We Love Dezarie, but outside of her music she is a private person who does not reveal much about herself. We do know she was born in St.Croix, U.S. Virgin Islands to a family who embraced music and spirituality and she first started singing during childhood. She moved to Atlanta, Georgia before later returning to St.Croix. Her music carries a message of spiritual elevation, equal rights and justice, created in conjunction with Ron Benjamin, her longtime musical director and producer of four of her five albums. He is also the founder of the band Midnite, with whom Dezarie often tours. Together they are responsible for putting the tiny island of St. Croix on the musical map. The combination of Dezarie's unique voice and lyrics along with Ron's holistic approach to producing music has yielded a soul stirring collection of uplifting songs.
Dezarie's success began immediately after the release of her debut album "Fya" in 2001. "Gracious Mama Africa" followed soon afterward, leading to her recognition as a powerful new female voice in the world of reggae music. Her first major tour saw her play ten major cities on the west coast of the U.S. She has since toured Latin America, Europe, Africa and the Caribbean. She is especially popular in Brazil, and is a fixture of the festival circuit there. Among her biggest hits are "Gracious Mama Africa", "Travelers" ,"Poverty", "Strengthen Your Mind" and "Love in Your Meditation". She has released five albums thus far and is still touring regularly.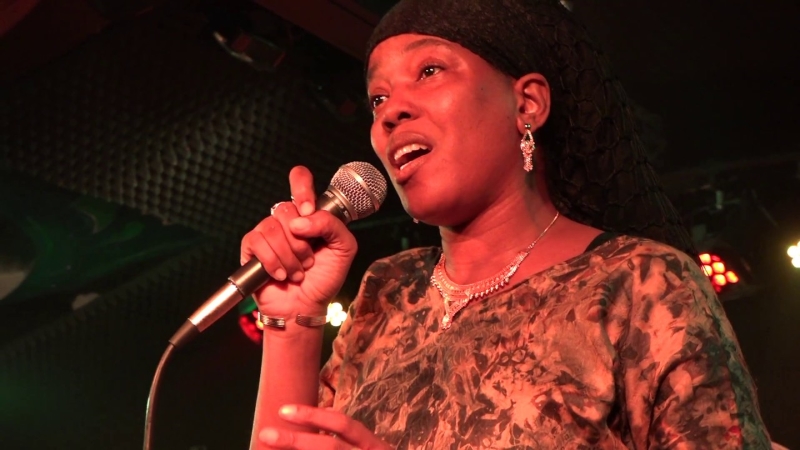 Check out Dezarie's song Travelers right HERE!
---

---
>>December 15, 2019. This week's featured artist is the French-Ethiopian band Akale Wube. Scroll down to find out more !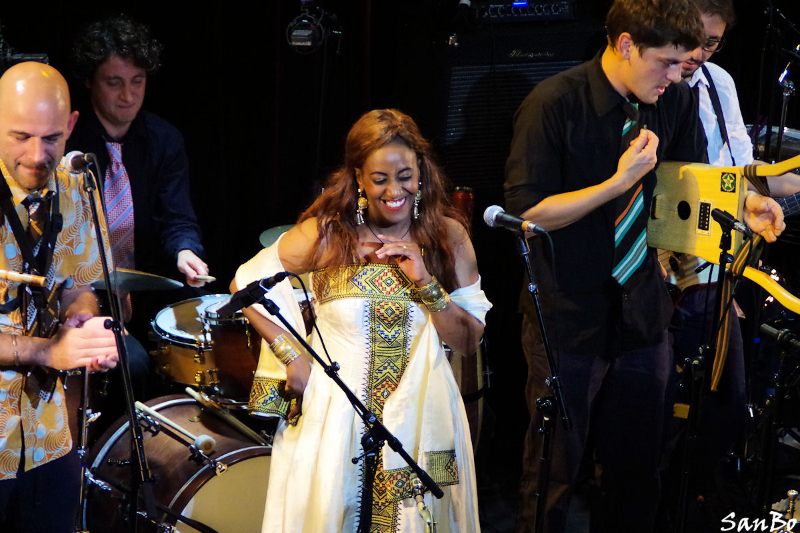 The band Akale Wube, also known as the Akale Wube Quintet, was formed in Paris in October 2008 when five young French musicians got together on a wild project: to delve into the repertoire of the Ethiopian golden age, as defined by the producer Francis Falceto, a contemporary French musicologist and music producer, specializing in World music and in particular the music of Ethiopia which he helped propagate internationally from 1986 onwards. The five musicians had the idea of taking songs from the golden age of modern Ethiopian music in the 1960's and 1970's and reworking them with a more modern worldbeat sound. The original vision was for the band to play without a vocalist, and with the flute playing the melody line instead. Later, and especially on tour, the band worked with several different female vocalists, and also collaborated with several Ethiopian bands.
Akale Wube is a popular and critical success, especially in their native France, attracting large crowds of dancing fans. The name Akale Wube is derived from a song by the great Ethiopian saxophonist Getatchew Mekurya, It is an old-fashioned expression which can by translated as 'my beautiful' in Amharic, a poetic metaphor which also means 'beauty of the soul.' Akale Wube perform songs that are rooted in the "Swinging Addis" music of the 1970's, but which also incorporate strong elements of funk, jazz, reggae and other forms of world music.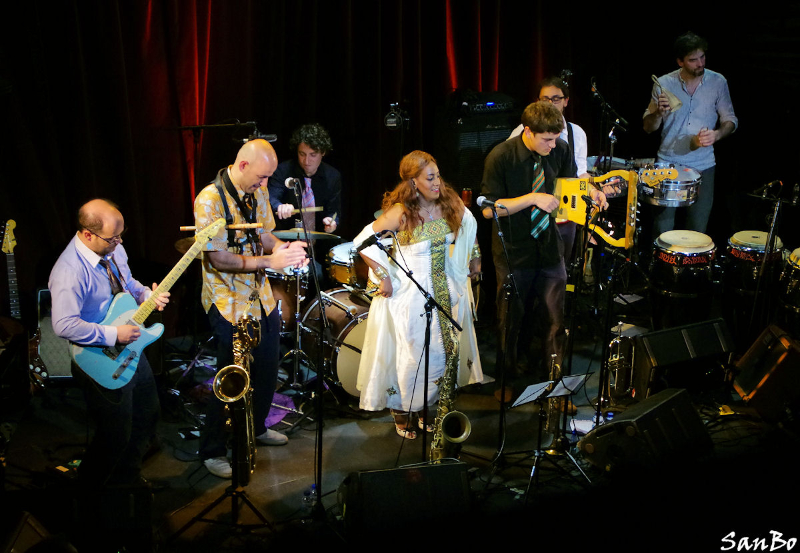 Check out Akale Wube's song "Mata" HERE
---

---
>>December 3, 2019. This week's featured artist is the fascinating trio Khruangbin. Scroll down to learn more !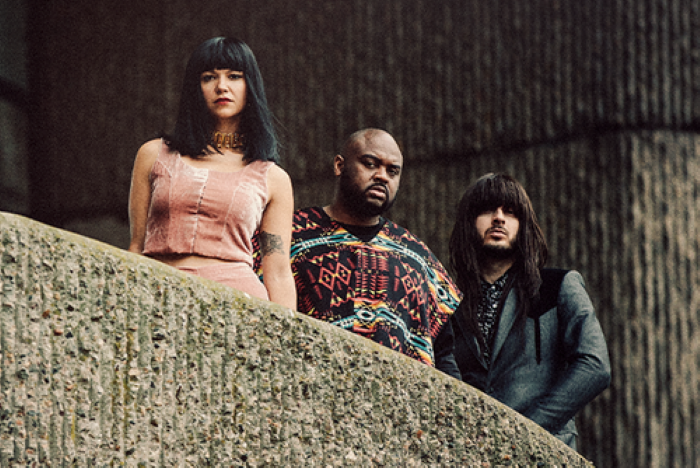 Khruangbin is an American musical trio from Houston, Texas. The word "Khruangbin" is Thai for "flying engine", or "airplane". The band consists of Laura Lee on bass, Mark Speer on guitar, and Donald Ray "DJ" Johnson Jr. on drums. The band is known for blending global musical influences with dub, soul and psychedelia. Their debut album, The Universe Smiles Upon You (2015), draws from the history of late 1960's Thai music, while their second album, Con Todo El Mundo (2018), has influences from Spain and the Middle East.
Speer and Johnson met in 2004 while playing in the St. John's Methodist Church gospel band in Houston. The church employed Speer as the guitarist and Johnson as the organist. Speer & Lee met through friends in 2007, and in 2009, Speer taught Lee to play the bass. The three went on to form Khruangbin a few years later, developing the bass-heavy, psychedelic sound that became the basis of the band's sound. A notable part of the band's visual style is the black wigs that Lee and Speer wear on stage, as well as during promotional interviews and photoshoots. This began as a way to help them move from the stage to the merchandise stand without being recognised during early tours !
The band quickly developed a large following and soon joined the festival circuit, playing a string of highly acclaimed shows at festivals worldwide. Khruangbin's musical genre is a hotly debated topic. Mostly instrumental, their sound has been described as soul, surf, psychedelic, and electronic. Another term used to describe Khruangbin's music is Thai funk, as the music has considerable Thai influence. However, the band members themselves challenge the convention of genres, publicly refusing to be pigeonholed into one particular label.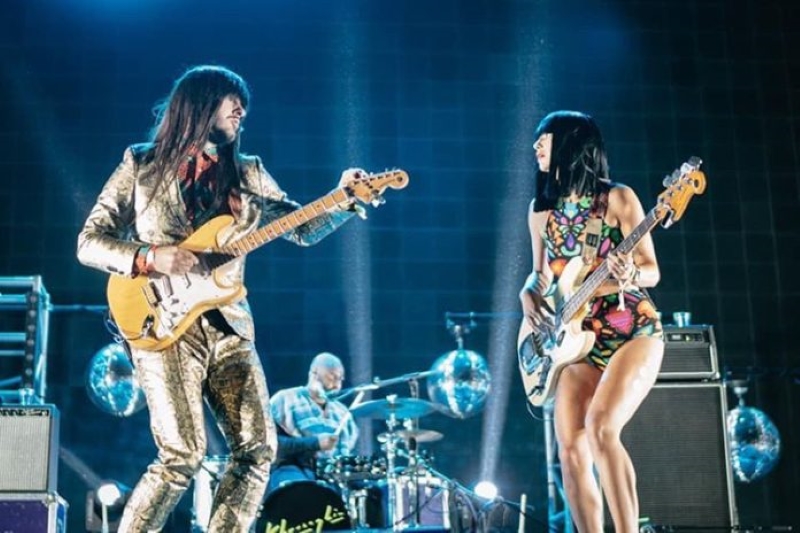 Check out Khruangbin live on NPR in this video HERE !
---
>>November 25, 2019. This week's featured artists are the Cuban/Malian duo of Roberto Fonseca & Fatoumata Diawara. Scroll down to learn more !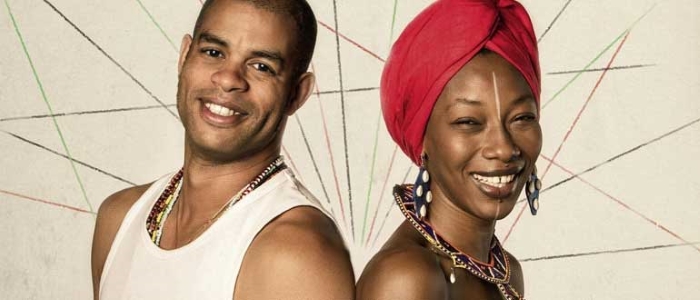 Fatoumata Diawara is a Malian singer-songwriter and Roberto Fonseca is a renowned Cuban pianist who have been performing together since 2014. Fatoumata Diawara, born in 1982, has been living in France since 1999. She initially involved herself in theatre and film before learning the guitar, composing her own material and writing songs that blend Wassoulou traditions of southern Mali with international influences. Noted for her rich sensuous voice, she has performed and recorded with numerous Malian and international greats and has toured every continent. Her debut album 'Fatou' was released in September 2011.
Roberto Fonseca, born in Havana in 1975 is a Cuban jazz pianist. From an early age, Fonseca was surrounded by music; his father was drum player Roberto Fonseca Sr. & his mother, Mercedes Cortes Alfaro, was a professional singer. After an early interest in drums, Fonseca switched to piano at the age of 8, and by 14 was experimenting with fusing American jazz and traditional Cuban rhythms; he appeared at Havana's Jazz Plaza Festival in 1991 when he was only 15. He obtained a masters degree in composition from Cuba's Instituto Superior de Arte and then left Cuba to find his sound. He has since toured the world with the Buena Vista Social Club and has recorded with other well known Cuban musicians. He released several solo albums between 2008 and 2014, after which he began his collaboration with Fatoumata Diawara. Their first album together was At Home – Live in Marciac.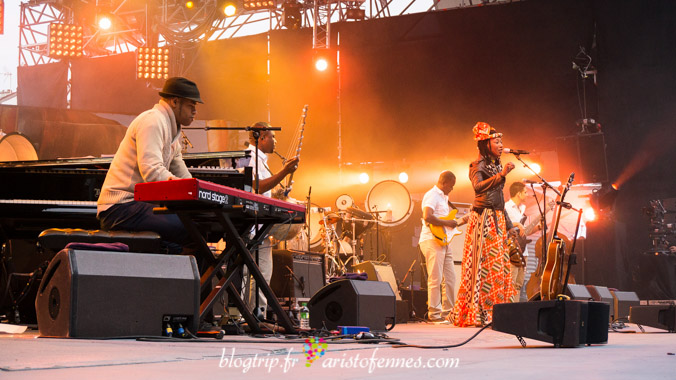 Check out Roberto Fonseca & Fatoumata Diawara performing the song "Sowa" HERE.
---

---
>> November 19, 2019 This week's featured artist is Jamaican reggae sensation Sister Carol. Scroll down to learn more !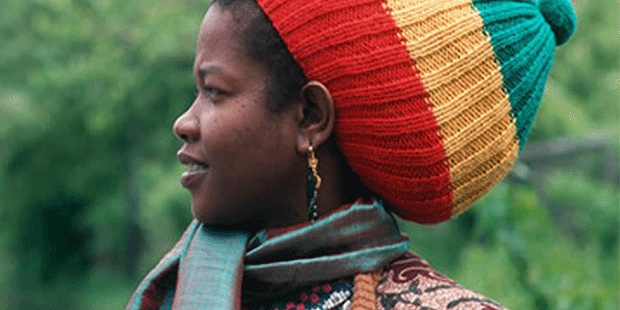 Sister Carol was born in Kingston Jamaica as Carol Theresa East on January 15, 1959. She lived in Brooklyn New York after moving there with her family at the age of 14. In 2018 she moved back to Jamaica and currently lives there in the village of Saint Mary. She has used several stage names over the years, including Black Cinderella (also the name of her record label) and Mother Culture, before settling on Sister Carol. Her father Howard East was a Senior Engineer with Radio Jamaica and contributed to her early recording sessions at Studio One.
She earned a degree in education from the City College of New York in 1981, the same year she gave birth to her first child. Around that time she met Brigadier Jerry, a Jamaican DJ, who encouraged her to try DJ chatting in Jamaican dancehall style, rather than singing. Sister Carol has been a huge inspiration for women in reggae. Her music is rich with cultural heritage and infused with a vital social consciousness.She later toured with The Meditations before releasing her first album, Liberation for Africa, in 1983, as a limited edition. The follow up 1984 album Black Cinderella. established her as a formidable force in reggae music.. In the mid 1980's she formed her own record label, also called Black Cinderella with a number of other albums released on that label. Sister Carol is one of only three female reggae artists to ever be nominated for a Grammy .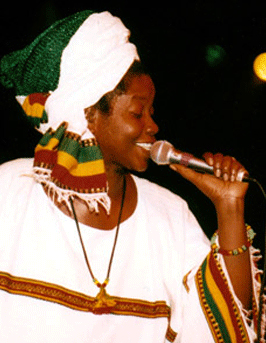 Check out Sister Carol's song "Herbal is Natural" HERE !
Start writing or type / to choose a block
---

---
>>November 3, 2019. This week's featured artist is the highly acclaimed Colombian band Bomba Estereo. Scroll down to find out more !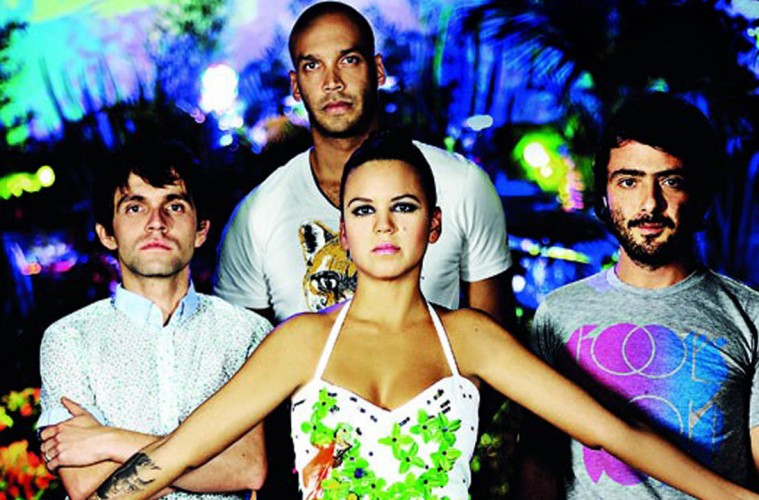 Bomba Estéreo is a Colombian band founded in the capital, Bogotá, in 2005 by Simón Mejía. Their music has been described as psychedelic cumbia. Bomba Estereo translates into English as "stereo bomb" and is also a Colombian term for a really cool and awesome party. Founder Simón Mejía was previously a member of the 1990s Colombian alternative rock band Charconautas, a group whose music was influenced by Colombian groups such as Sidestepper and Bloque de Busqueda who in the late 1990s had started combining traditional Colombian musical rhythms such as salsa and cumbia with modern electronic dance and techno beats and sounds.
Santa Marta-born singer and rapper Liliana "Li" Saumet joined Bomba Estereo at its founding in 2005. Saumet had briefly been the singer for the dub reggae band Mister Gomes en Bombay before meeting Mejía at a concert. Impressed with Saumet's voice, Mejía began a collaboration with her on songs for the first Bomba Estéreo album. Bomba Estereo is influenced by music from many parts of the world, but they are proudly Colombian at heart. "We are a hybrid culture," says the band's founder, Simón Mejía, "We come from Africans, Indians and whites. We have European influences and we have Arabic influences."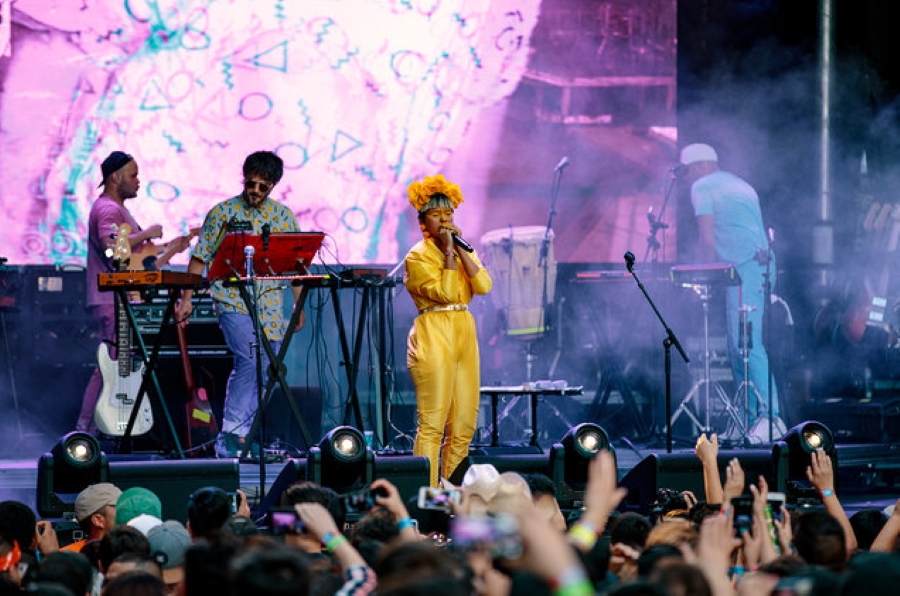 Check out the video for Bomba Estereo's song "Somos Dos" HERE
---

---
>>November 3,2019. This week's featured artist is Bassekou Kouyate & Ngoni Ba, from the landlocked desert country of Mali. Scroll down to learn more !
Bassekou Kouyaté is a musician from Mali. His band is known as Ngoni ba. He was born in Garana, Mali in 1966. At the age of 12, he started playing the Malian instrument known as the ngoni. In the late 1980s he moved to Bamako, the capital city of Mali. Kouyaté's debut albumSegu Blue was released internationally in 2007, leading to performances in several European nations. He has also toured with Toumani Diabate and appeared on a number of his albums. He has also toured with American "newgrass" legend Bela Fleck. His father , Mustapha Kouyaté was also a ngoni player. Kouyaté's wife, Amy Sacko, is a successful solo artist in her native Mali as well as singing lead in Ngoni Ba.
The ngoni or "n'goni" is a string instrument originating in West Africa. Its body is made of wood or calabash with dried animal (often goat) skin head stretched over it. The ngoni, can produce fast melodies, and in modern times has often been electrified and played through an electric guitar amp, complete with effects. The ngoni is known to have existed since at least 1352, when Ibn Battuta, a Moroccan traveller reported seeing one in the court of Mansa Musa. It is believed to have evolved into the banjo in North America after Mande slaves were exported there.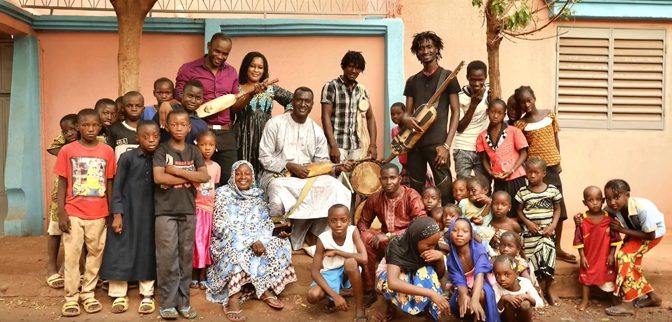 Check out Bassekou Kouyate & Ngoni Ba with Abe Sumaya HERE
---

---
>> October 27, 2019. This week's featured artist is the French artist Jain. Scroll down to learn more !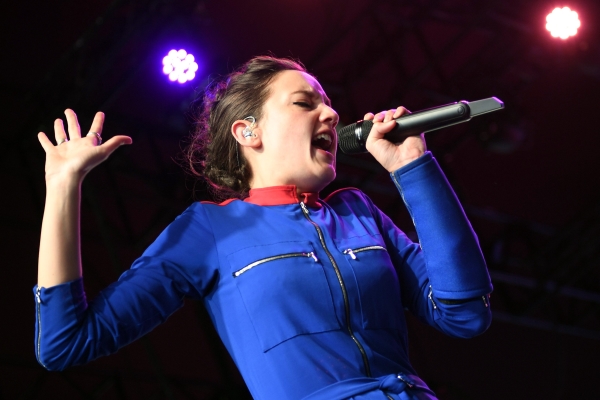 Jain was born in February 1992 as Jeanne Galice in Toulouse, in the southwest of France. When she was nine, her family relocated to Dubai for her father's work in the oil industry, which also took her to Congo and Abu Dhabi. It was in Pointe-Noire, Congo, where she lived from ages 12 to 16, that she began making music. Her big sister started playing guitar and taught her a few chords. Jain wrote "Come," a catchy, acoustic foot stomper, and met a local producer who called himself Mr. Flash. He helped her make a cheap demo which was picked up by a French producer and began her musical career, with her first album coming out in 2015. Her music effortlessly blends elements of pop and electronic music with Arabian and African rhythms and influences and her own unique sense of style. Onstage, she often performs solo, creating intricate pieces through the use of a looping pedal and samples. The artists she looks up to most these days include Kendrick Lamar and Childish Gambino, and she still enjoys what she calls "classical" albums by Michael Jackson and Otis Redding. Another influence comes from her time in Abu Dhabi and Dubai, where she heard lots of Bollywood music. Her latest favourite is the Lebanese artist named Fairuz. "She's a legend in the Arabic world, and she has a beautiful voice," Jain says.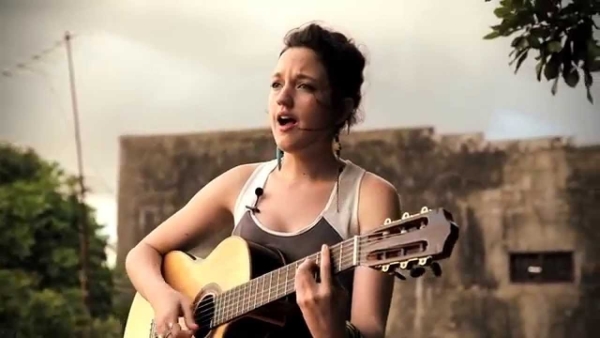 Check out Jain's official video for 'Makeba" HERE
---

---
>>Oct.20, 2019
This week's featured artist is London based saxophonist Nubya Garcia. Scroll down to find out more !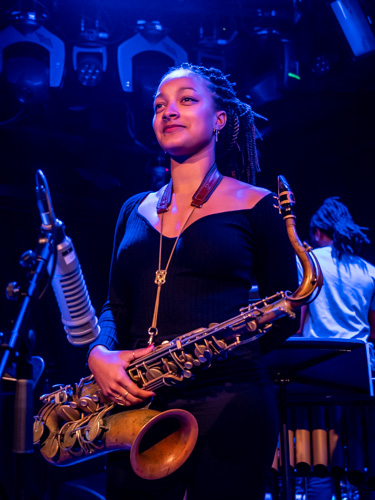 Nubya Garcia, is a saxophonist and composer and one of the leading forces behind the resurgence of jazz-influenced sounds in the United Kingdom. Raised by Caribbean parents in a musically creative London environment she was influenced at an early age by musical sounds of the tropics. Her music is a radical clash of Caribbean rhythms, fusion, and modern electro-jazz. She is notable for filling nightclubs with large and surprisingly youthful crowds of a demographic normally more associated with pop and electronic music acts than jazz. Nubya Garcia is very much at the forefront of Britain's youth-led jazz explosion, creating futurist bebop and afro-centric jazz that acknowledges the roots of jazz while at the same time creating a new musical future for the music. She frequently appears at jazz festivals on both sides of the Atlantic. Nubya Garcia is an alumna of London's innovative jazz education organization, Tomorrow's Warriors. Nubya credits the program with giving birth to Britain's new jazz explosion.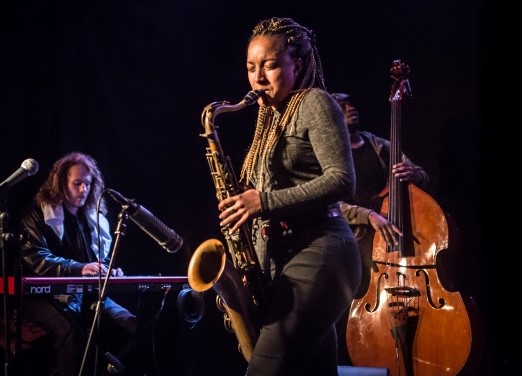 Check out Nubya Garcia in this video HERE
---

---
>>October 12, 2019
This week's featured artist is reggae star Nattali Rize. Scroll down to learn more….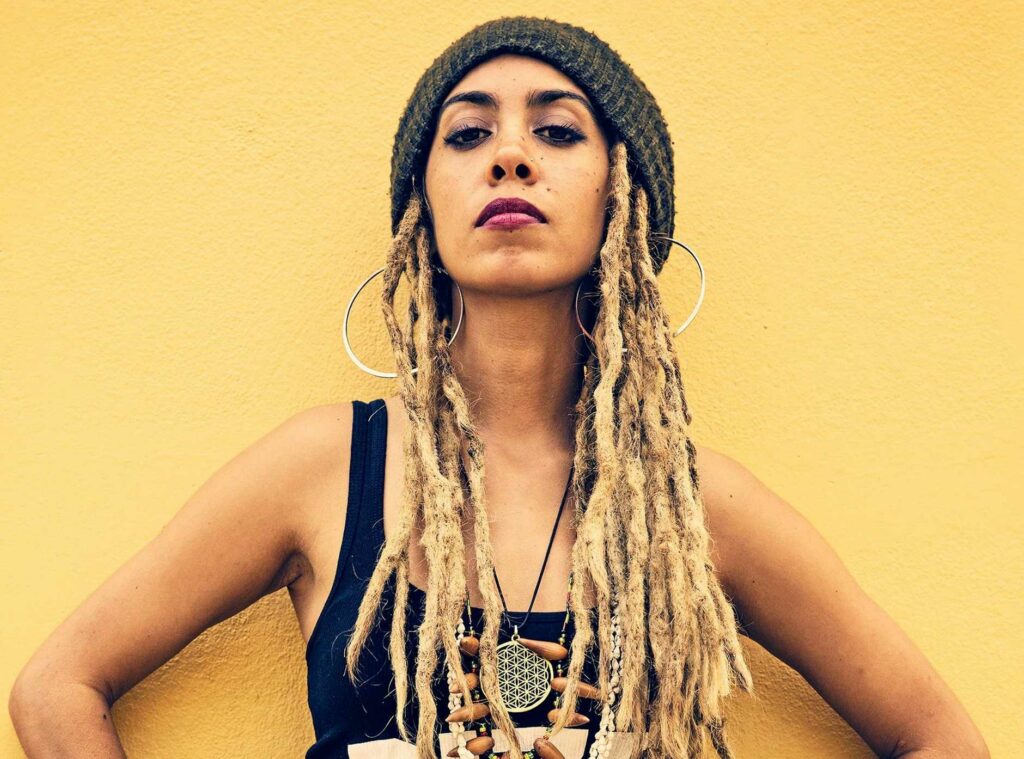 Nattali Rize (born Natalie Magdalena Chilcote) is an Australian-born, Jamaican-based musician, record producer and social activist. Her musical career began in 2003 when she formed the urban roots music band Blue King Brown with Carlo Santone. Later, in 2014, she moved to Jamaica and began a collaboration with local reggae group Notis. Together they recorded the hit single "Rebel Love". This initial success was followed by further collaborations with Jamaican musicians including Julian Marley; resulting in two more albums by 2017. She is well known on the reggae circuit for her epic, high energy, thought provoking and uplifting live performances. Reggae music has seen the emergence of a remarkable amount of talented female artists since the Roots Revival Movement around 2011 started to gain serious attention. New artists such as Nattali Rize have made significant inroads in the male-dominated reggae industry, becoming highly successful artists in their own right.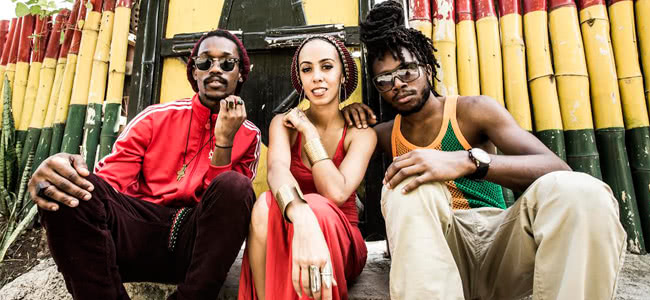 Check out Nattali Rize's hit track "Rebel Love" HERE
---

---
>>October 5, 2019
This week's featured artist is the Chilean band Newen Afrobeat. Scroll down to learn more……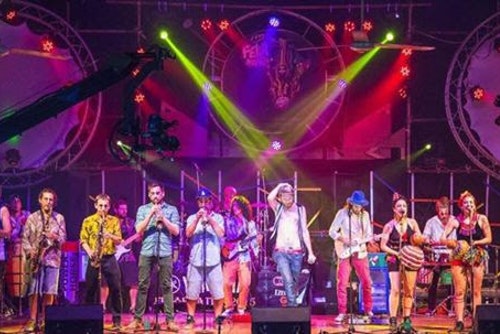 The Chilean band Newen Afrobeat was founded in 2010. Initially inspired almost solely by the music of the renowned afrobeat artist Fela Kuti, they have evolved to include influences from Latin music and the native cultures of Chile. The word Newen means 'strength' in the native Chilean Mapuche language. In addition, their live performances are heavily influenced by Mapuche dance and culture. The band was founded by Tomas Pavez & Nicolas Urbina. Pavez was born in Santiago, Chile, in 1987 and is a self-taught musician. He plays clave (jam blocks, wood blocks, and cowbell), Kpalongo-style Nigerian drums, and shekere. One of the most exciting bands to come out of South America in the last ten years, Newen Afrobeat surely have a bright musical future ahead.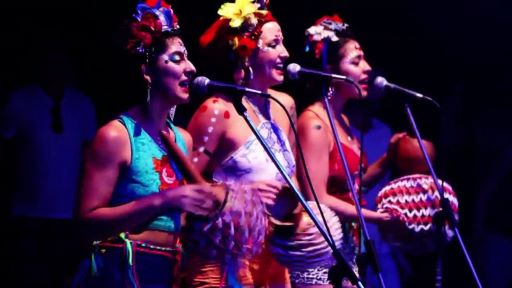 Check out an amazing live Newen Afrobeat track HERE
---

---
>> September 28, 2019
This week the featured artist is Oum, from Morocco. Scroll down to learn more….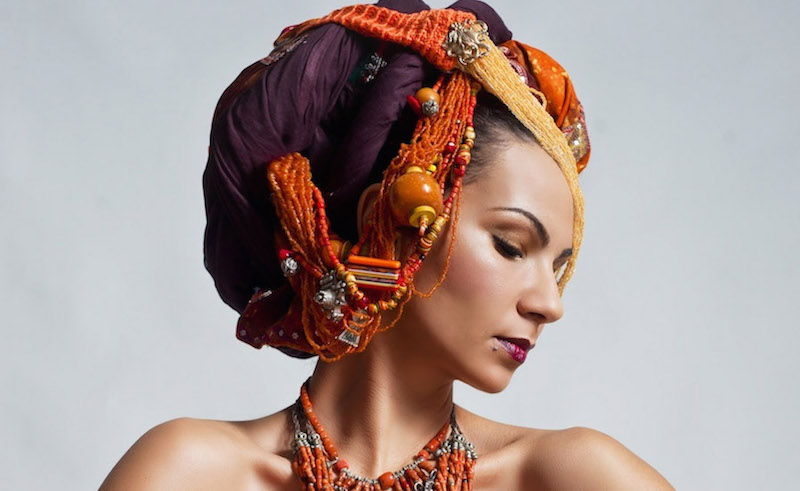 Start writing or type / to choose a block
Easily recognized by her elaborate head wraps and captivating stage presence, Oum El Ghaït Benessahraoui, better known as Oum, is a Moroccan singer-songwriter born in 1978 in Casablanca, Considered an ambassador of Moroccan culture, She mixes hassani, jazz, gospel, soul, afrobeat and Sufi music influences in her songs. Most of her songs are about love and sensuality, but she also strives to show through music how much Morocco is the gateway between Africa and Europe. As well, her music often touches on the subject of globalization. Oum grew up singing in choirs and wrote her first song at 17. After going through architecture school, Oum decided to dedicate herself to music, initiating her career in the early 2000s with songs in English and Moroccan Darija. Now, she is a highly respected member of the world music diaspora.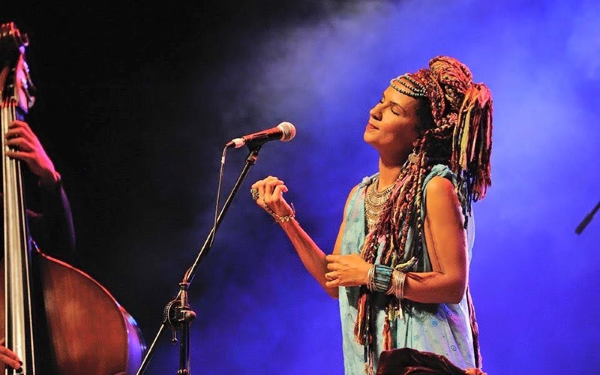 Listen to a sample of Oum's music HERE or HERE
---

---
>>September 20, 2019
This week's featured artist is Saodaj'……
Saodaj' is a group from Reunion Island, located in the Indian ocean several hundred miles from the east coast of Africa. Their name originates from the Portuguese word saudade, meaning melancholy. Inspired by traditional maloya, these five musicians blend influences from West Africa, Europe and Australia, including the use of the didgeridoo. Saodaj' place their crystal clear voice and island rhythms in the great concert of globalized music. Saodaj's rhythms and melodies make people dance as though in a state of hypnotic trance.
Image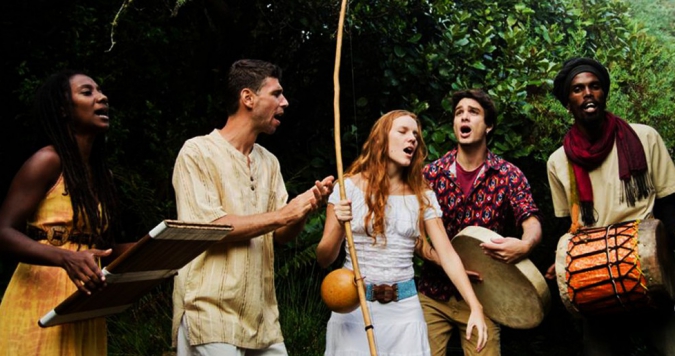 Listen to a sample of Saodaj's music HERE
---
Contact us HERE. Go to the schedule HERE. See who we are HERE
---

---
Page copyright 2019-2020 dreamfm.org